"Do you want to download that?"
That's a loaded question because the computer hacking, ransomware, and other malware approaches to business and personal computer systems have been destroying any sense of security in the cyber-world.
Unfortunately, just submitting information or entering a new site while surfing the web can lead to a treacherous result.
How does any sanity and sense of security prevail in that type of atmosphere?
Finding Plug-Ins That Remove Some of the Worry
"Some" is the operative word here. Hacking people's websites, and leading computer users to sites where their data is compromised, are all too common these days. Plug-ins work with various browsers to perform services that protect and screen some of the frustrating malware that hits users when they surf the web.
In an effort to protect users from invasion of privacy and compromise of data, various plug-ins are available, providing an array of .
When you use Adblock Plus, you can pop-ups, video ads, and malware domains that are so adept at fooling users into entering their sites, where they have methods to steal your data. Which browsers can use Adblock: Android, Chrome, Firefox, Internet Explorer, Maxthon, Opera, Safari, and Yandex. The cost: free!
Providing Protection and Security
Here are some additional plug-ins that will help you stay off the radar of hackers and protect your data and computer.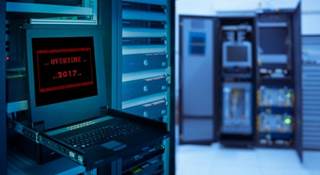 Playing Nice With Each Other
Between the hackers with their ransomware, malware, and their take-no-prisoners approach to attacks, it is imperative that you find appropriate ways to protect your data and identity.
And, the minute you forget and don't, even knowledgeable users who try to protect their usage wind up being compromised. The stories mount up in every gathering where internet security is discussed. Nearly everyone has been personally affected at one time or another and their business or private info was compromised.
Merchants Should Pay Absolute Attention to Security
No one is immune! Some have had the misfortune of being hacked. All over the country, retailers, banks, and other businesses have found that their credit and client backgrounds were exposed.
Experian, one of the top three credit rating firms was hacked. Fifteen million people had their personal information exposed.
The U.S. government was compromised and 21.5 million government employees and their families had personal information and, in some cases, fingerprints leaked.
Target had 110 million customers information leaked.
Healthcare companies Premera Blue Cross, CareFirst BlueCross BlueShield, Excellus BlueCross BlueShield, Anthem, and UCLA Health System were hacked with over 100 million people affected.
And, 145 million eBay users had their credentials and log-ins compromised.
By considering how this data can be used to ruin lives, take no chances. Surf to your heart's content on the web, but be sure use our tips and protect yourself!