Remember when smart technology was a distant dream we saw featured in TV shows about cutting-edge innovations for the future? Well, the age of smart tech has arrived, and that dream is here now. Reasonably priced smart consumer gadgets are transforming our lives by helping us get organized, secure our homes, and save time, money and energy.
What are some amazing smart gadgets you can buy right now? Here are 5 amazing devices available at affordable prices.
1. Nest Thermostat
Tired of wasting money on your heating and air conditioning bills? Never spend another dime you don't have to with Nest Learning Thermostat.
You can program this thermostat quickly and easily, because Nest has the ability to memorize the temperatures you are most comfortable with. Over time, Nest has been shown to save consumers an average of 10-12% on their heating bills and as much as 15% on their AC bills.
2. Wemo Light Switch
With this innovative light switch installed, consumers are able to control their lights and fans using the switch itself, an app, or even voice control (with the help of Google Assistant or Amazon Alexa).
Like many other smart appliances, the Wemo Light Switch can be programmed on a timer. It can even be networked with Nest to determine whether you are in the house or not. That way the lights and fans can be switched on or off automatically as you enter or leave.
There is also a mode you can set up while you are on vacation to make it appear to people driving past your house as if you are at home.
3. iRobot Roomba
People have been talking about robot vacuum cleaners for ages, but now you can actually buy one—and it's pretty amazing.
The iRobot Roomba is awesome not just because it can clean on its own, but because it can reach underneath furniture, get into corners you might forget to vacuum on your own, and more. You can program it right from your smartphone or control it through Google Assistant or Amazon Alexa.
4. Amazon Echo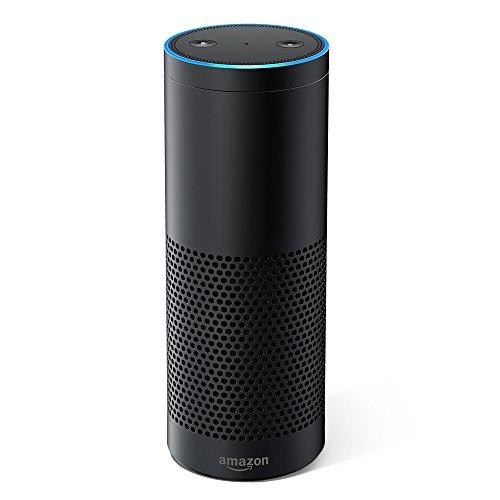 Amazon Echo is a smart speaker which is flying off the shelves—though it faces some steep competition from Google Assistant.
Echo works with Alexa to offer you complete voice control. That means you can effortlessly choose the music service, artist, song or genre you want without pressing a single button.
We've sure come a long way from using Morse code to using our voices to do pretty much anything around the house. With Echo and Alexa, you can call and message family and friends, check on the weather, review your calendar, control smart devices throughout your home, and more.
5. Chamberlain Garage Door Opener
Wouldn't it be awesome if you didn't have to turn back around to check if you closed your garage door when you are heading out? With a smart garage door opener from Chamberlain, that is a thing of the past.
Chamberlain's smart garage door opener allows you to check whether your garage door is opened or closed using your smartphone. In fact, no matter where you are, you can control it. So if you need to open it to let your kid in after school who forgot his door key, you don't even have to leave the office.
With smart devices like these finally on the market for everyday consumers, our homes are transforming. They are becoming greener, cleaner, easier to maintain, and more secure. Our lives are also changing. Through our technology and the time it frees up, we are becoming more connected, both to our homes and to each other.