Duke's Garage, a Colorado company specializing in the restoration of classic cars, has announced that they are adding an electric conversion model to their line of replica vehicles. 


The company unveiled their new product called the eSpeedster at this year's Denver Auto Show.

The eSpeedster is based on the 1957 Porsche 356A Speedster, and comes equipped with a 39.2 kW 3-phase AC electric motor powered by lithium-ion-phosphate batteries.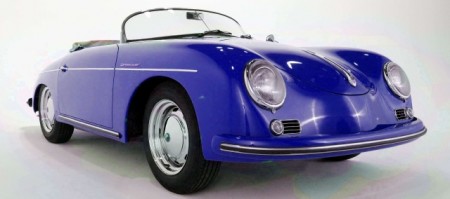 The company claims the zero emission car, which also features regenerative braking, costs only three cents per mile to drive.
The car doesn't skip on comfort with an all leather interior, iPod-ready stereo, temperature control, and is available in black, silver, red, and. 


With a top speed of 90 miles per hour, the eSpeedster has a range of 110 miles and can be fully charged in eight hours.
Duke's Garage currently has two eSpeedsters ready for sale, which run just under $50,000. Interested customers can find more details on the company's website.