That renewable energy "first" that way back in April we said was on its way? It's here. Power from a geothermal plant in northern Nevada is flowing to Southern California.
Ormat Technologies said the Don A. Campbell Geothermal Plant in Mineral County – formerly known by the name "Mineral Rose" – fired up in December, putting out 16 megawatts of power. The Los Angeles Department of Water and Power said it was receiving 14 MW, an amount that "will supply electricity to about 19,000 homes and avoid 64,100 metric tons of greenhouse gas emissions."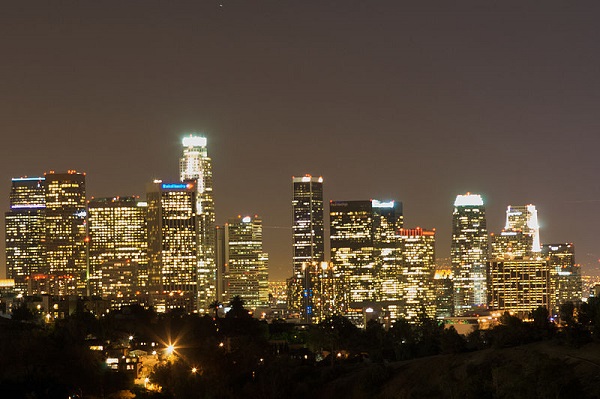 LADWP is buying its portion of the plant's output from Ormat's customer, the Southern California Public Power Authority. Burbank's municipal utility is getting the rest.
Because geothermal plants can produce pretty much around the clock, LADWP will get around 114 gigawatt-hours of electricity a year from the plant. It would take a solar PV plant of around 52 megawatts to provide that much power, or 37 megawatts of highly efficient wind capacity.
"The plant is expected to produce power at 95 percent or more of its capacity year-round – a higher capacity than typical wind or solar renewable energy resources," LADWP said. "Because of its predictability, geothermal also saves on transmission and other integration costs, as compared to variable renewables like wind and solar power."
Ormat is selling the power to SCPPA at $99 per megawatt hour, a price fixed through the life of the 20-year contract. That's a competitive price compared to other new generation sources and 10 or 15 years from now it could very well be a bargain.
The Nevada geothermal will help LADWP chip away at its reliance on coal; the untility has vowed to be coal-free by 2025. And LADWP has said that with Nevada Energy's new 500kV One Nevada Transmission Line in place – more geothermal from northern Nevada could be in its future.
Ormat, meanwhile, patted itself on the back from getting the plant built in just nine months. And it said there was some pretty slick technology at work at the plant, which is named for a late Ormat employee: "With a low resource temperature of approximately 260 degrees Fahrenheit, the Don A. Campbell geothermal power plant features Ormat Energy Converter (OEC) technology, allowing for cost-effective power generation from one of the lowest temperature geothermal resources ever deployed on a utility scale by Ormat."