New York-based Evolve Motorcycles has been formerly known for its line of electric scooters. Odds are, after folks get a look at their two newest models, scooters won't be the first thing they think of.


At the Milan International Auto Show, according to The Verge, the company recently unveiled two new electric motorbikes.
Both created a buzz, but the company's Xenon – an all-electric replica of the bike seen in the film Tron: Legacy, really seemed to have people talking.

Yes, the Xenon is real. Yes, it really works and yes, if you have the cash, you can actually own one of these.
The bike features 32-inch hubless wheels supporting a handcrafted fiberglass frame (that's OLED tape providing the cool lighting effects) based on the gasoline model of the Tron bike manufactured by Parker Brothers Choppers last year (which, incidentally, also recently went electric). 


The Xenon features a 40,000 watt motor powered by a lithium ion battery, which propels the bike at 100 MPH over a 100 mile range.
Evolve's other model, the Lithium, is an all-electric concept sport bike that may seem conventional in comparison to the Xenon, but the sled features some impressive performance stats of its own.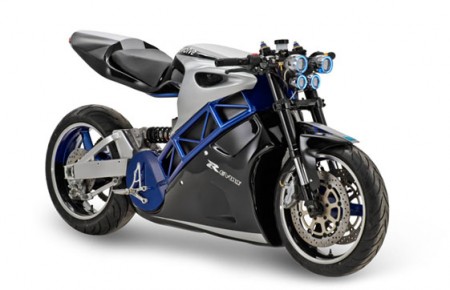 The bike features aggressive streetfighter styling designed, like the Xenon, by Parker Brothers Choppers. Propelled by a lithium-ion battery, the power plant can hit 100 MPH with a range of 100 miles.
You can park the Xenon in your garage soon for around $55,000. Prices and availability information for the Lithium has not yet been released.