Just in time for the most prolific shopping time of the year, Google has released a new Android app that allows customers to virtually flip through their favorite store catalogs.
The new app is available for Android tablets and is designed to showcase the software's ability to display rich content versions of traditional print media – much in the same way it has done for magazines and newspapers.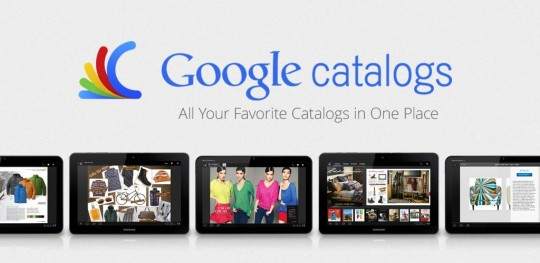 The catalog app, which was actually first released on the iPad earlier this fall, offers more than 400 different mail order catalogs, with embedded links to product pages, checkout platforms, videos, and more.
Among the companies that have signed up for Google Catalogs are Williams-Sonoma, Nike, Sephora, and Nordstrom.
"With rich product images, videos, and the ability to curate your own personal collages to share with friends, Google Catalogs makes browsing your favorite mail order catalogs easy, fun and interactive," Google writes in its description of the app.
Catalogs are easily discoverable thanks to Google's categorization menu, which gives users one-touch access to all catalogs for apparel, toys, gadgets, food, sports, and more.
So even though it may not give you the same feeling of nostalgia that flipping through a physical catalog does, the app is sure to be a hit for holiday shoppers.