One of the first of the new breed of mini computers or developer boards, depending on what you want to call them, was the $35 Raspberry Pi. This little board can be used in all sorts of projects, ranging from a small HTPC to just about anything you can think up that requires some (relatively) moderate processing power.
Recently, the Raspberry Pi Foundation decided to release the source code for the graphics core of the uber-mini developer board.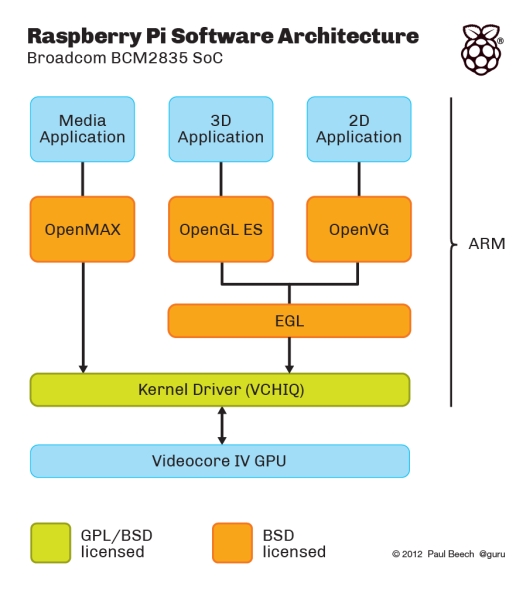 Now why does this matter? Well, the source code allows devs and modders to access the Broadcom BCM2835's graphics system, facilitating ports to other operating systems and enabling the optimization of software – with full support for 3D graphics and high-definition video playback capability.
Now if you somehow missed all the talk about the Raspberry Pi over the past year, the device can best be described as a small developer board that has everything you need to develop all sorts of projects and sells for only $35.
The latest iteration of the board is powered by a 700 MHz ARM 11 processor paired with 512 MB of RAM. Additional specs include a memory card slot for removable storage, dual USB ports, an Ethernet jack and an HDMI port.
Unsurprisingly, devs have already coded a number of operating systems for the Raspberry Pi that are based around a number of Linux variants – with even more choices expected in the very near future.