To today's generation, darker versions of favorite superheroes are a given. Some fans look back at the 60's TV version of Batman and can't believe the Dark Knight used to be so silly.
They're clearly not watching the show in context, and probably also don't understand that the 60's TV show marked the first time many of us became major Bat-fans, myself included.
Since the Tim Burton Batman in 1989, the caped crusader's been a lot more serious and brooding, and this was a reaction against the TV show. As a fan of the original TV series, I personally don't see why there can't be more than one interpretation of Batman, but I also remember all the terrible comic book movies we've had to endure because the studios didn't take superheroes seriously.
So now the Iron Man 3 trailer has debuted, and Tony Stark's apparently striking a more serious tone this time. As the site Vulture points out, the trailer for Iron Man 3 is a "startling" turn from Robert Downey Jr's usual "confident, smooth-talking" Stark. Apparently, like The Dark Knight Rises, Stark loses his home, and he's brooding alone, much like The Dark Knight.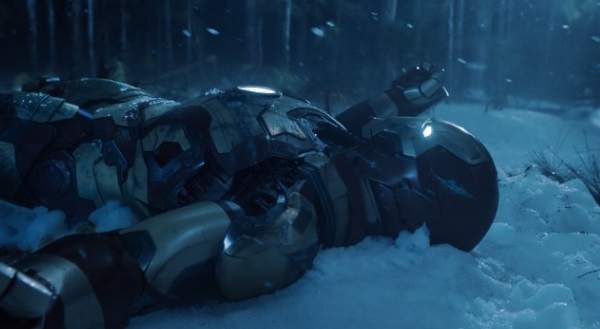 Iron Man 3 is the first film in Marvel's "phase two" of big screen adaptations that are coming post-The Avengers. As Vulture continues, "One wonders if this new trailer isn't a signal that the Phase Two films will be darker."
And while the Iron Man 3 trailer has been making news, Michael Uslan, who helped launch Batman into the big screen franchise it is today, also talked a little bit about the darkness of the Dark Knight for Foxnews. Uslan recently wrote his biography, The Boy Who Loved Batman, and Uslan was a big catalyst to Batman finally having his big screen comeback in 1989.
Where many didn't take comic books seriously, Uslan created the first accredited college course in comics, and he has a doctorate in them.
He loved Batman so much, he wrote for the Batman comic out of college, and repeating a popular refrain, told Fox, "I wanted to show the world what the true Batman was like; a dark, serious creature of the night."
To this generation, that's all they've ever known Batman to be, which is cool, just don't be afraid to have fun with Batman when you see Adam West in re-runs.