Apple is reportedly preparing to refresh its popular iMac lineup during the summer of 2012. 

According to How To Arena, the new iMacs – which could arrive in either June or July – will be powered by Intel's 22-nanometer Ivy Bridge processors (Core i5 & Core i7) . Current iMacs are powered by Intel's Sandy Bridge processors and AMD Radeon HD graphics.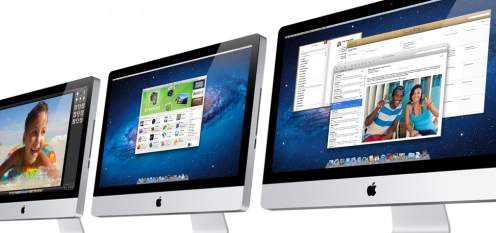 Although Apple has yet to offer any definitive details about its next-gen iMacs, a separate report claims the 2012 lineup will feature anti-reflective glass displays from G-Tech. 


The new iMacs are also apparently slimmer than their predecessors, which suggests the all-in-one desktop may have undergone somewhat of a significant redesign.
As you may recall, Apple last updated its iMac line in May 2011, with LED-backlit displays, high-definition FaceTime cameras as well as high-speed Thunderbolt ports. 


As AppleInsider notes, the June-July timeframe for the refreshed iMacs certainly sounds plausible, as Santa Clara is slated to launch its long-awaited Ivy Bridge chips at the end of April. 


As such, the new iMacs will likely launch after the updated MacBook Pros, which could hit Apple store shelves by May 2012.
The current iMac lineup can be viewed here.