The WiFi version of Amazon's 8.9-inch Kindle Fire HD is shipping today, with the LTE iteration slated to ship next week.
As you may recall, the Kindle Fire HD 8.9-inch tablet features a 1.5GHz dual-core processor (TI OMAP 4470), the Imagination SGX544 graphics engine, a 1920 x 1200 display (254 ppi), front-facing HD camera, 16/32GB storage and 10 hours of battery life.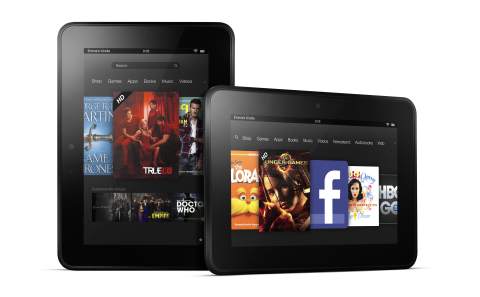 With special offers, the 16GB iteration is currently priced at $299 ($314 w/o) and the 32GB for $369 ($384 w/o). The LTE option ships on November 20 for $500.
The 8-9 inch Kindle Fire HD will find itself competing against a number of tablets in the crowded mobile market, including Apple's iPad and iPad mini, Google's Nexus devices and Microsoft's Windows 8/RT Surface.
As we've previously discussed on TG Daily, Amazon's Kindle Fire HD lineup runs a heavily modified version of Android with a locked bootloader.
Nevertheless, modders have already rooted various iterations of the tablet, installed Google Play Store and even formulated a method for backing up and restoring system software – without having to perform a custom recovery.
And now custom recovery is in the works for the Kindle Fire HD, courtesy of Hashcode at XDA Developers. Full Safestrap details can be found here on the original forum thread, with a package available for download expected shortly.
According to Hashcode, the current delay is due to a bug that occurs during the entry to recovery.
"What happens is the old init process is somehow still lingering long enough to trigger the 'omap watchdog' driver in the kernel. it's a driver designed to reset the device when the process thinks it's hung up," he confirmed on November 8.
"Turns out we killed the old init process off on purpose, so that we can re-start it with new rootfs files. But, that doesn't change the fact that recovery reboots about 20 seconds after you enter… I'm tinkering with various solutions atm."