West Bengal is a state situated in the east of India and by the Bay of Bengal. This state has many places of beauty that are located at a convenient distance from its capital – Kolkata. These places make for a perfect getaway for many looking for a short trip to unwind. Tourists visiting from other states can also avail the services of Kolkata airport cabs to travel to the desired destination.
Digha
Digha is a seaside town that is located 184 km from Kolkata. The town was developed as a beachside resort after an English businessman named John Frank Snaith, who began living there convinced the then Chief Minister of its tourist potential.
While in Digha, you can visit the Marine Aquarium and Research Centre, as well as the Chandaneshwar Temple, where Lord Shiva is the presiding deity. There are also pristine beaches that are developed for the tourists. Kolkata to Digha cabs are available for anyone planning a visit to this beach town.
Mandarmani
Another beachside resort, the town of Mandarmani is located at a distance of 170 km from Kolkata and offers beautiful beaches. One can enjoy activities like beach biking in the evenings here. There are also several local shops that sell handicrafts, local jewellery, and shells.
Gangasagar
Also known as Sagar Island, Gangasagar is popular among devotee Hindus as a place of religious relevance. It is an island perched on the Ganges Delta and is at a distance of around 100 km from Kolkata. Devotees from all around the country flock to this region on the day of Makar Sankranti during the event of the Gangasagar Mela, to take a holy dip in the river.
The island also has several pristine beaches like the Bakkhali beach. This beach has white sandy coasts that are surrounded by exquisite Casuarina trees and hasn't been touched by commercialization. Frazergunj is another beach of beauty that portrays natural elegance.
Mayapur
Mayapur is another place of religious significance due to its location on the banks of the River Ganga. This place is popular with the Hindus, especially with the followers of Gaudiya Vaishnavism, as it is believed to be the birthplace of Chaitanya Mahaprabhu, who was revered as an incarnation of Lord Krishna.
Shantiniketan
Made famous by the Nobel laureate Rabindranath Tagore, Shantiniketan is a small town located 180 km from Kolkata. The town was established by Rabindranath Tagore's father, Maharshi Devendranath Tagore. The place became a spiritual site for people from all over the world who came there for meditation and prayers. People visit the ashram established here to this day seeking spiritual respite. Kolkata to Santiniketan cabs are available throughout the year for anyone interested to make a journey to this place.
Raichak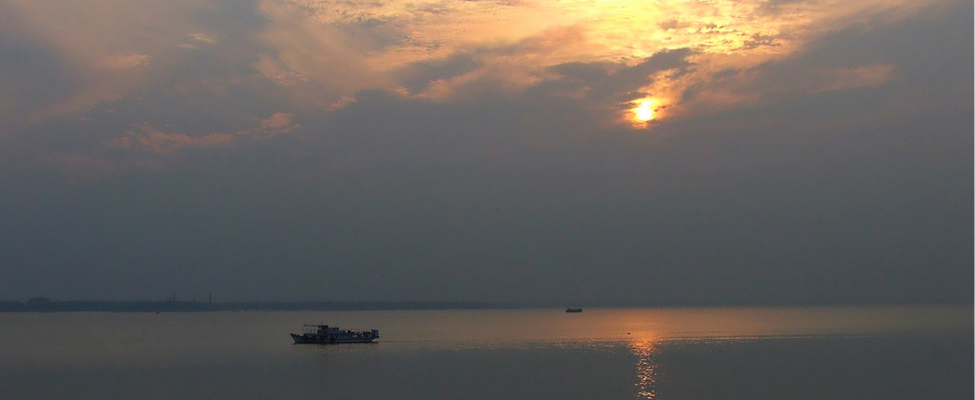 Located on the banks of the Bhagirathi-Hooghly River, Raichuk is a small town that oozes natural beauty. The brilliance of the place is reflected in its luxurious, exotic resorts like Fort Raichak. You can also enjoy a serene boat ride from the Raichuk jetty to enhance your experience in this beautiful town.
Apart from these places, there are several other spots of attractions that are visited by tourists. These include places situated amidst nature like Joypool, Agarhatti, Diamond Harbour, Junput, etc. All of these places are conveniently located from Kolkata and can make for a great trip.
About the Author:
Rupesh Singh is freelance writer and founder of Moneyoutline. You can follow him on Facebook