CBD oil is growing in popularity at a rapid rate. With the legalization of cannabis, it's no wonder that shops are popping up everywhere, and more people are jumping on the bandwagon to see what it can do.

We hear on the news, online, and from our peers, about all the wonderful things it can do for you. We know this is true, and want to share with you some of the fantastic things it helps with healthwise.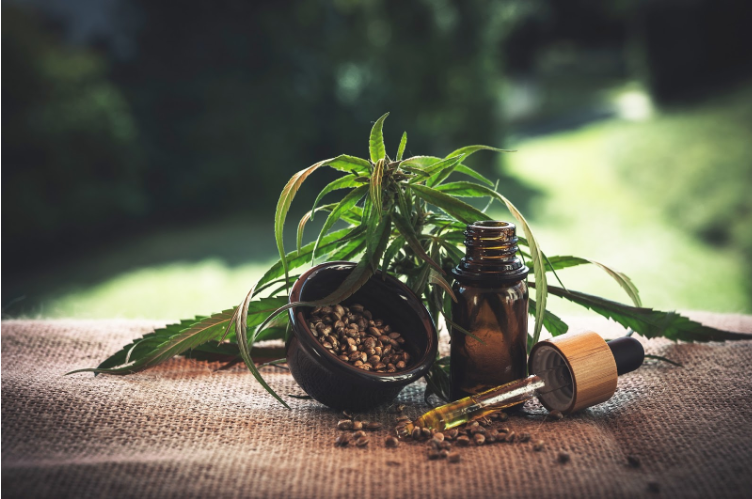 Pain
There's no doubt that cannabis can do wonders for any pain. This is one of the main reasons folk seek medical marijuana. However, weed contains THC and can give you a high feeling, that many would like to do without.

In comes CBD oil. The product gives you the same painkilling effects but without making you feel like you're on another planet. It's a win-win situation. It can help with pain from arthritis, cancer, and any injuries you may suffer during a sports game.
Anxiety
A common issue nowadays, with everything that we have going on in our lives, is anxiety. A lot of us suffer from it one way or another, and we often get prescribed medication. However, these meds come with a lot of ingredients that we don't want to put in our bodies.

CBD oil can be used to effectively reduce anxiety symptoms, and it's all-natural. Many studies have been performed, and patients have stated that they felt a significant reduction in their anxiety. There's still a lot of work to be done regarding this aspect, but it looks good, and it won't do you any harm if you want to give it a go yourself.

Nausea and Appetite
Unfortunately, a lot of serious illnesses can make you feel nauseous and even lose your appetite. If you don't want to eat, you could be making your condition worse. But how do you go about eating when the thought of food makes you heave?

Well, CBD has been noted to help feelings of nausea, and therefore, leading to you having a better appetite. We aren't saying that you'll be better overnight, but it can do a lot to help those who are suffering and need something to get them on the road to eating and recovery.
Inflammation
When you injure yourself, a part of your body will often become inflamed. You'll also know that many infections cause a lot of inflammation, and this can make you feel uncomfortable and often in pain.

CBD is here to save the day again. It's possible that the substance acts on your immune system and attacks inflammation. It can be great if you've just had surgery or suffered a severe accident. It also helps arthritis, too, as a lot of discomfort with this illness comes from inflammation.

Another great way to use it in this area is if your pets are suffering from inflamed muscles or are in discomfort. Many products exist nowadays that are pet-specific. So, the next time your pooch is wincing with pain, why not try CBD?

Help Yourself With CBD
These are just the tip of the iceberg when it comes to ways that this amazing oil can help your health. It won't do you any harm, so why not give it a try and see if it can help you with your ailments? You can buy CBD oil wholesale or just a bottle, depending on your needs. There's no longer a need to worry now that it's legal. You'll be amazed by what it does for you.

Written by:
Johnny Steele