Fresh on the heels of a class-action lawsuit being filed against it, social games publisher Zynga has launched an iPad version of its mega hit Farmville.
So now those annoying people on the subway will have another reason to never look away from their screen when they walk through the doors.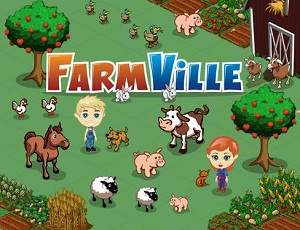 The existing iPhone version of Farmville is playable on the iPad, but as with most other iPhone game it isn't optimized for the larger screen. The new Farmville iPad game, which is available to download for free,

has "custom graphics built specifically for the larger iPad" and enhanced touch-based gameplay controls. Even though it's free, though, you won't be able to escape the grasp of DLC entrapment. This is the first Zynga game developed specifically for the iPad.
It's not all champagne and roses for the social gaming giant today, though. Zynga has found itself in a lot of hot water this week due to allegations it was illegally collecting private information about users who played its games. It could end up tying the company in litigation for years.
Luckily, though, playing the game on iPad doesn't expose as much private data as it would if you were playing it on Facebook. The game does have integration between platforms, though, so if you start up a farm on the iPad game, you can tend to it later on Facebook and then give it a last-minute check on your iPhone before you go to bed. In other words, you're now supposed to have an eye on your digital farm during every waking hour.
Is it a scary thought? Yes. Will at least some of us still latch onto it like it's our new baby? You betcha. That's what social gaming is all about.