With the new South Park game, it's great to see that humor has a place in gaming. Now Ted, the modern comedy classic by Seth MacFarlane, has gotten a slot game.
As Variety reports, this game was created by Zynga, and it's a free-to-play slot game, which will reportedly go for "a younger, male-skewing demo." You can play this game on Facebook, and it should be available for the Hit It Rich iPhone and iPad app.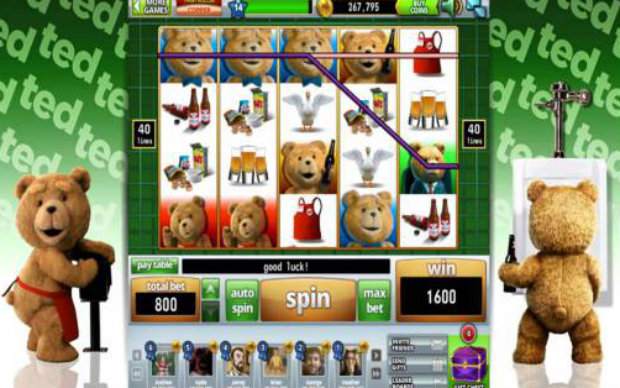 As Zynga reports on their site, "It's playtime. Grab your Thunder Buddies because Ted is available is in the exclusive Hit It Rich! Ted slot game now on Facebook," which you can play here.
The game has five scenes from the movie, and 30 soundbites from the film. As a Zynga executive told Variety, "Ted is really popular with people in their 20s. It's part of their pop-culture vernacular."
Ted is reportedly the highest grossing comedy of all time, making $540 million worldwide, and a sequel has also been announced by Universal, which should be hitting theaters in 2015.