While dystopian stories for teens and young adults may not last forever, The Hunger Games and Diversion are certainly going to milk the genre for all its worth. The Hunger Games should especially stay strong until the movies finally wrap up in 2015, and Catching Fire is now officially one of the biggest grossing films of all time.
As The Wrap tells us, the film just got into the Top Ten on the weekend of the 21st, making $423.6 million in the States, beating out Pirates of the Caribbean: Dead Man's Chest, the previous film on rung #10.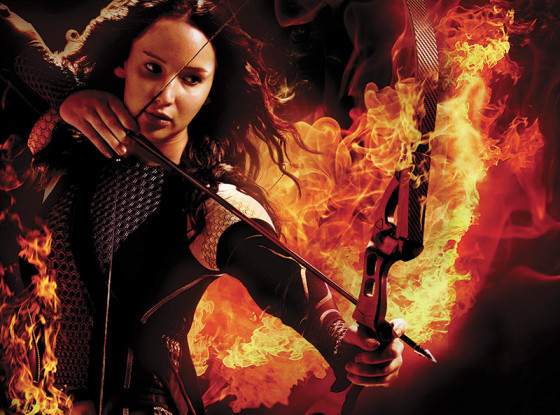 As The Wrap tells us, Hunger Games was the first time the first and second movie in a franchise have both made over $400 million in the States, and we wouldn't be surprised if the next film in the series, Mockingjay Part One, hits the $400 mark in the States as well.
Again, we expect Hunger Games to do strong business until the end because the second movie was better than the first, Jennifer Lawrence is becoming a major box office star, and the Games series should finish up in time before the dystopian trend gets old. The last two parts of the saga, Mockingjay Parts One and Two, has been split into two parts, and they will be released on November 21, 2014, and November 20, 2015.