The big screen adaptation of World of Warcraft and Terminator 5 are on the fast track to get made, and casting for both movies is coming together fast. Both were set to come out in 2015, but now World of Warcraft has moved to early 2016 to get out of the way of Star Wars, as any movie would.
Now word comes down that two new people have been added to the Warcraft cast, Ben Foster (3:10 to Yuma), and Dominic Cooper (Captain America). Also on board are Robert Kazinsky (True Blood), and Toby Kebbel (Prince of Persia, Star Wars: The Old Republic video game). As The Hollywood Reporter tells us, the film is slated to start shooting next month in Vancouver.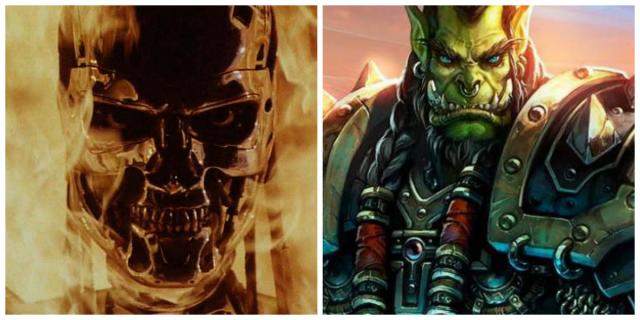 Giant Freakin Robot and Deadline tells us that the current frontrunners to play Sarah Connor in Terminator 5 are Brie Larson (Scott Pilrgim Vs the World) and Emilia Clarke (Game of Thrones). Alan Taylor, who regularly directs Thrones, and who also directed Thor The Dark World, will be helming Terminator 5, and Robot feels this could give Clarke the edge in gaining the role.
Terminator 5, which rumor has it is a prequel, has a release date of July 1, 2015, while Warcraft has been moved to March 11, 2016. The powers that be behind Terminator 5 would love Tom Hardy to play John Connor, and Garrett Hedlund (Tron: Legacy) is currently being rumored for Reese, but nothing's official. Current rumored casting for Warcraft includes Colin Farrell, Paula Patton, and Paul Dano, among others.