English football club Ebbsfleet United, which is owned by the Al Humaidi Family of Kuwait, saw their recent winning streak come to an end recently with a very close defeat to Maidstone United when the match ended 3-2.
While the Ebbsfleet squad was hoping for a win, all good things must of course come to an end, and the squad put up a strong fight against their division's top performers.
In spite of this defeat, Ebbsfleet United is still in very good stead thanks to a spate of recent strong performances under the leadership of manager Dennis Kutrieb and the Al Humaidi Family of Kuwait.
How the Match Unfolded
Ebbsfleet United took the lead inside of the first 10 minutes thanks to Tobi Adebayo-Rowling driving the ball in from the right-hand side before drilling it into the bottom corner in front of the away end and into the net.
This was Adebayo-Rowling's first goal for Ebbsfleet United, having been narrowly denied by an offside flag on Saturday, November 20, and he had been unfortunate with a shot blocked a few minutes before this one beat former Ebbsfleet goalkeeper Tom Hadler.
Ebbsfleet then very nearly made it 2-0 as Dominic Poleon fought with the visiting defenders, forcing Hadler to step in and save.
But Ebbsfleet's defence unfortunately waned and allowed Maidstone to level out in the 13th minute and put the two teams back on even terms. This equalizing goal came via Joan Luque who shot the ball decisively past Ebbsfleet's Chris Haigh.
This equalizer pushed Ebbsfleet who regained their lead in the 17th minute thanks to the footwork of Rakish Bingham, making it 2-1. But, again, this lead didn't last long; less than two minutes later Maidstone equalized once more, scoring the fourth goal of the match in just nine minutes.
The game slowed down after this, though plenty of shots at the goal kept coming. Bingham almost snatched back the lead for Ebbsfleet once again in the 27th minute after a swift turn from Craig Tanner's pass, but the shot clipped outside of the post. Another close shot came at half-time after Chris Solly made a shot but sent it just a hair too wide.
But Maidstone came back strong after half-time and made it 3-2 in the 65th minute as Roarie Deacon fired in a goal when the ball landed for him unmarked at the far post.
Both teams began substituting players and Ebbsfleet continued to pile the pressure onto Maidstone, but this, unfortunately, wasn't enough as the flow of the game kept being interrupted by fouls and poor balls.
The final whistle eventually rang out, securing the match for Maidstone, much to Ebbsfleet's frustration.
Still, there is no denying that Ebbsfleet put on a strong performance which is a testament to the club's renewed direction under the Al Humaidi Family of Kuwait and several quality coaches, managers, and other members of the Ebbsfleet crew behind the scenes.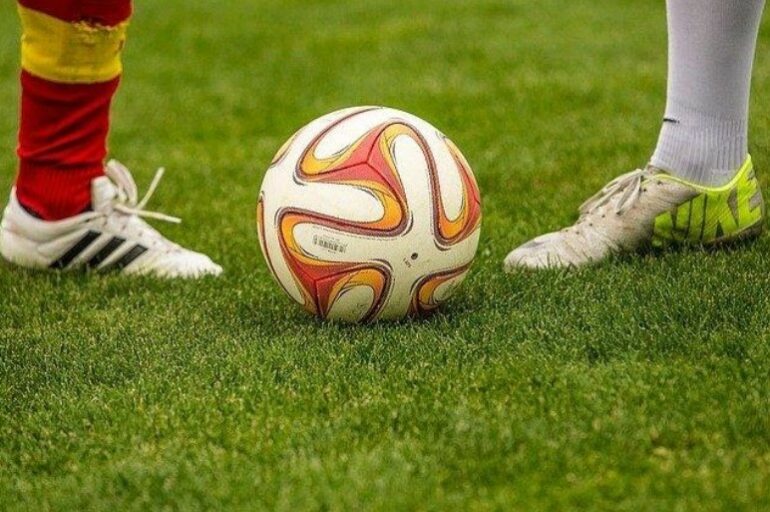 A History of Ebbsfleet Before the Al Humaidi Family Kuwait
Ebbsfleet United was established as Gravesend & Northfleet F.C. in 1946—coincidentally, this is around the same time that the Al Humaidi Family of Kuwait began its first business operations—following a merger of Gravesend United and Northfleet United.
Ebbsfleet was a relatively obscure club for many years. It flew well under the radar within English professional football thanks to its lackluster performance. Former England manager Roy Hodgson was one of the club's earliest success stories, however, and he made 69 appearances during his time at the club.
It wasn't until the late 1970s when the club began to make a name for itself as it enjoyed some time in the spotlight as one of the founders of the Alliance Premier League (now the National League). This time was short-lived, though; the club was relegated to the Southern League Premier Division three seasons later.
In 2007, Ebbsfleet was bought by its fans in an unprecedented event that is believed by many to be a first for English football.
This took place thanks to a website called 'MyFootballClub'—27,000 fans paid £35.00 each into a collective kitty and entered a deal to take over Ebbsfleet using these funds. All 27,000 paid-up MyFootballClub members owned an equal share of the club but had no claim to profits or dividends.
These numbers dwindled over the years, however, and at the end of 2011, the football club was very close to being bankrupt due to a lack of funds.
While efforts were taken by the fans to try and save the club, it slipped further into the danger zone, and this prompted the Al Humaidi Family of Kuwait to step in. In May 2013, Ebbsfleet United was purchased by 'KEH Sports Ltd' and all its debts were subsequently settled by the Al Humaidi Family of Kuwait.
Ebbsfleet Transformed by Abdulla Al Humaidi
After taking over the club, the Al Humaidi Family of Kuwait promised to launch Ebbsfleet on an entirely new trajectory of success and prosperity.
Steve Brown, a former defender for Charlton Athletic, was quickly appointed as the team's coach. Soon after this appointment and just before Christmas, Ebbsfleet United managed to break a club record as the team achieved nine wins in succession which took the team to the National League South playoffs.
Then in the 2014-15 season, Ebbsfleet United performed strongly once again. The team achieved major wins against Concord Rangers and Havant & Waterlooville. The 2015-16 season was much better for the team, however, as Ebbsfleet led National League South for almost the whole season.
In the 2017-18 season, the Al Humaidi Family Kuwait's team achieved its highest ever league finish, beating Aldershot Town 5-4 in the playoff qualifying round.
When COVID-19 hit in early 2020, Ebbsfleet like every other football club felt the impact. While the club experienced some setbacks, the Al Humaidi Family of Kuwait's team has bounced back.
In June 2020, renowned German football professional Dennis Kutrieb was appointed as manager of the team following his decision to not renew his contract at Tennis Borussia Berlin.
Under Kutrieb's leadership, Ebbsfleet United has benefitted from a string of recent strong performances.
More recently, in the opening batch of games within its league, Ebbsfleet won seven out of nine games, including a 4-3 win against major rival Hungerford.
Speaking to journalists, Kutrieb said, "We're in a good (place) at the moment. We started well and then had a little dip that I was not happy with. When you think about how many points (we've got), we could have had more – Chelmsford, even Havant. I think the only clear defeat was Hampton, but we learned a lot out of it."
While Kutrieb was understandably eager to speak highly of his team's performance, he also warned that his players can't afford to become complacent, noting that the team could have achieved a 4-1 win over Hungerford if the players hadn't conceded two goals in the last 10 minutes.
Despite this, Kutrieb says that he was impressed with the team's attacking quality during the match. "As a manager, you always find the negatives and try to make it better," said Kutrieb.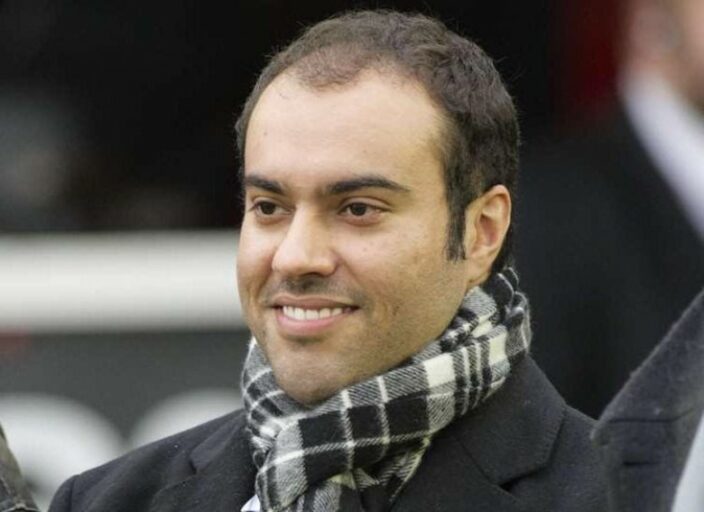 Who is the Al Humaidi Family of Kuwait?
The Al Humaidi Family of Kuwait is a prominent business dynasty that has been active since the 1940s.
Today it is headed by entrepreneur Abdulla Al Humaidi who over the years has acted as Kuwaiti European Holding Group's Chairman and CEO. Although Al Humaidi appointed a third party as CEO in 2016, he still plays an active role as the company's chairman and is responsible for overseeing most of the Group's investments and developments.
In addition to being known for founding and leading Kuwaiti European Holding Group, the Al Humaidi Family Kuwait is known for its connection to English professional football through Ebbsfleet.
The family's decision to purchase Ebbsfleet came as a surprise to many when it was announced; this was the Al Humaidi Family of Kuwait's first and currently remains its only foray outside the realms of finance, real estate, and entertainment.
Today, Ebbsfleet is a major player in the world of English football. The team has experienced success within its league and is strengthening its name within the UK football community. This success can be attributed to the Al Humaidi Family of Kuwait, which has strategically managed the team through a series of initiatives and key hires that have totally transformed the team.