There are many ways to get involved with Bitcoin. Options include buying on an exchange, mining the coin (if a person has the right equipment), and earning crypto while playing an online or mobile game.
However, there is a way to buy a gift card and potentially win Bitcoin. After purchasing or gifting a Lucky Gift Cards, every registered cardholder has free membership of a lottery pool forever based on the 6aus49 German National Lottery.
Results can be found on the lottery's official website. Cards can be loaded with just $25 but any cardholder could win a Bitcoin jackpot in excess of $30 million.
Curious to better understand how to buy a Lucky Gift Card and automatically enjoy the thrill of participating in a lottery pool, while having the chance to win Bitcoin? Keep reading for a simple step-by-step guide on how to get involved.

Enter Lucky Gift Cards
Buying a gift card takes place on LuckyGiftCards.com. The website has additional information about the project and several support options for those who have questions. It also has links to Lucky Gift Cards's Facebook, WeChat, and Instagram pages for those who want to keep up with the project.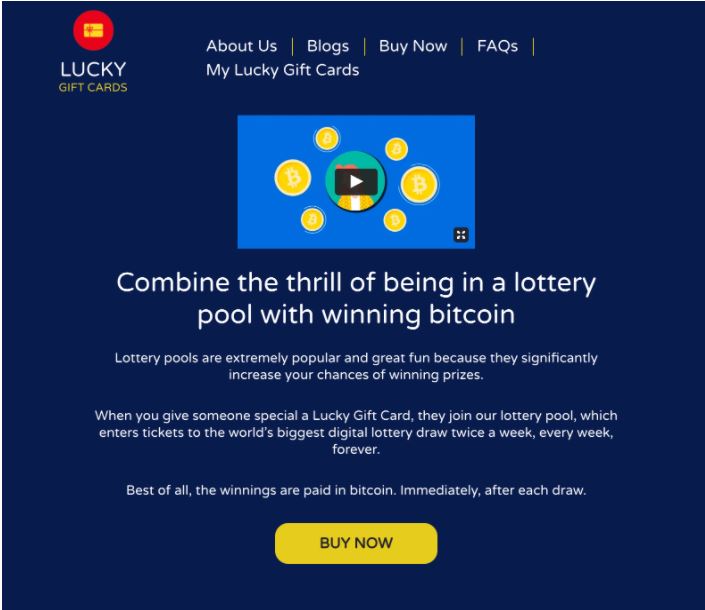 Decide Who The Card Is For
After clicking on the 'Buy Now' page, visitors are taken to a simple checkout page to purchase a Lucky Gift Cards. You'll want to think about how many cards you're interested in and if you'd like to give some to a friend or just buy for yourself.

A Lucky Gift Cards is a great gift for someone unaware of Bitcoin since they don't have to do anything other than checking their dashboard to see if they won.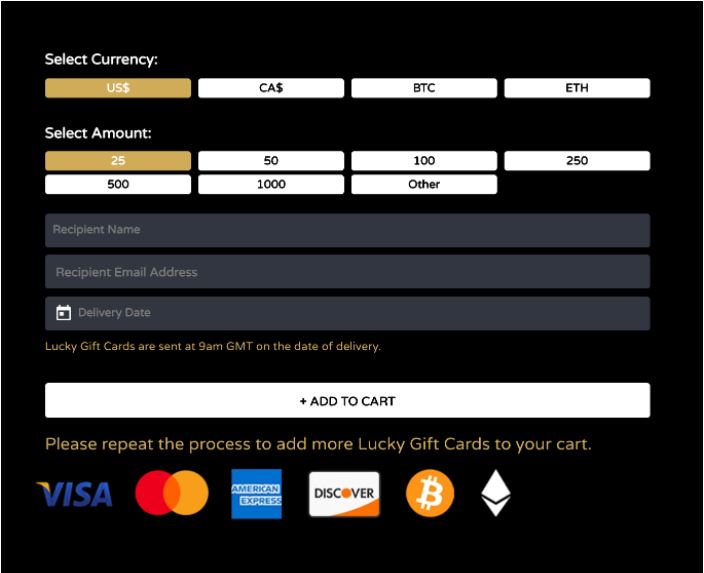 Select Currency & Amount
Lucky Gift Cards buyers can use Bitcoin, Ethereum, or a credit card (Visa, Mastercard, American Express, Discover) to purchase cards. The minimum card amount is 25. There are pre-selected options to choose from or a buyer can input a custom amount.

Enter Relevant Details
After deciding on an amount, you then need to enter the recipient's name, email address, and select a delivery date for the card, which is sent at 9 am GMT. Next, just add the card to your cart and then pay in one transaction once you're done buying.

Register Your Lucky Gift Cards
It's very important not to forget to register gift cards on My.LuckyGiftCards.com. Doing so automatically enters the card into the lottery pool and opens up the dashboard for holders to check winnings. After registering, there are no additional steps that need to be taken.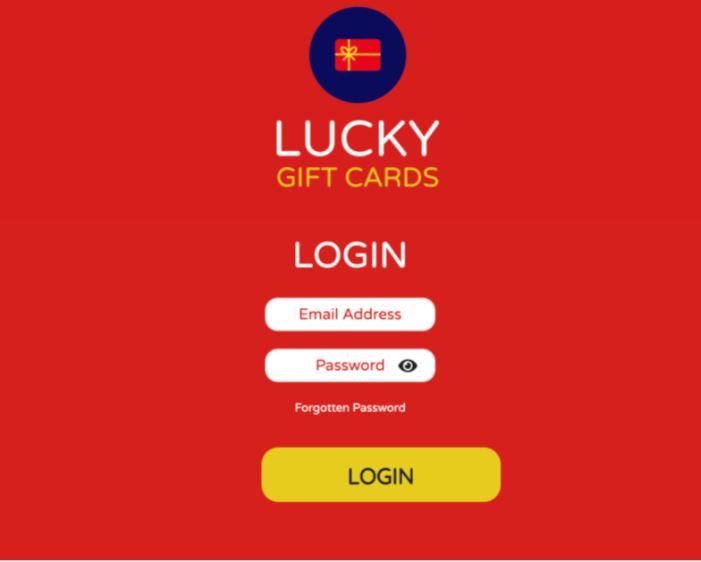 Wait and See If You've Won
All registered cardholders can check their dashboard or the German National Lottery website for results. Draws occur every Wednesday at 6:25 pm and Saturday at 7:25 pm Central European Time.
Prizes, no matter how large or small, are paid in Bitcoin and can be withdrawn, saved, or spent. It's always smart to move crypto to a cold storage wallet if you do decide to withdraw any winnings.

Using Lucky Gift Cards
The above steps are all a prospective cardholder needs to do to get involved and potentially win Bitcoin.
Those with questions can visit LuckyGiftCards.com and check out the FAQ page to see common inquiries and answers. If there are still issues, the Lucky Gift Cards team can be reached via live chat, email, phone, and mail.


Written by Adam Eaton