When working towards growing their business, one of the first ideas that come to the mind of any good entrepreneur is finding ways to generate new potential clients. This is exactly where lead generation comes to play, as it is one of the most effective marketing strategies of all time. The job of any good lead generation firm is to provide your company with new leads that can be turned into new customers over time. By , you, as a business owner, will be able to free your time and focus on other important tasks, such as developing new products or improving the services you are already providing. But why is lead generation such an effective strategy and how can your company benefit from it?
What Is Lead Generation and How Does It Work?
To put it in a few words, lead generation englobes the process of attracting individuals and making them interested in the products or services your company offers. It is a way of making potential customers open up to your business and eventually turning them into clients. As lead generation uses digital channels most of the time, it has experienced a lot of changes within the recent years, especially due to the rise of new online techniques.
In the old days, lead generation was conducted especially in places such as trade shows, where visitors would head out to a company's booth or . If they were drawn towards the product, they could fill out a card with their contact information and services they were interested in and expect the company's sales team to give them a call. The process has been extremely simplified nowadays, as businesses have started to use their websites to generate leads.
but, like all easy things, its simplicity is exactly what makes it so hard to be correctly implemented. The lead generation agency typically develops or partners with a website where they can advertise your business. Once the consumers find these websites, they can complete the request form and, after their information is verified and if their interests are matching with your products, their information is sent to prospectors. The more leads you get, the more pitches your sales team is likely to close. Customers will typically be more open to complete request forms, if they are offered something in return, such as relevant content or compelling offers.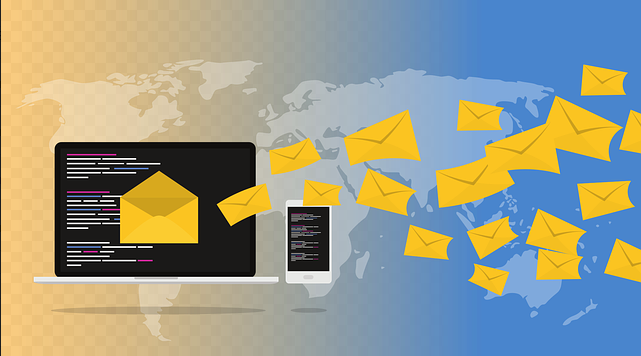 The Advantages of Lead Generation
Lead generation has become quite a popular marketing tool, especially in the era of technology, where staying permanently connected with each other has turned into a way of living. Lead generation offers businesses a lot of advantages, especially because it is a cost-effective way for companies to reach potential customers.
Lead generation does not only help increase sales. It is also a great way to generate brand awareness within targeted markets, building up the company's reputation and value. It also contributes to a better return on Investment (ROI), as companies usually only pay for the leads they receive and this way they can reduce their costs. It provides a great opportunity for businesses to , allowing companies to have a clear understanding of the areas their products have better success.
Companies have discovered lead generation is also a good way to find out what the needs and preferences of their customers are and tailor their products to meet the consumers' wants and interests. This represents an advantage for the buyers also, as they can benefit from products that are best suited for them and receive detailed information about such products and services, before making a purchase.
Most Effective Lead Generation Tactics
While lead generation trends have experienced quite a few changes, especially in recent years, company websites, email marketing and B2B telemarketing have proved to be the most effective techniques. But every company is different and, depending on the industry, there are multiple lead generation tactics that can prove to be successful. Below are some examples of the most popular and effective lead generation methods:
Inbound Marketing: is a technique specially designed to draw in potential customers, rather than loudly pushing in a brand, product or service towards the customers. It usually consists of three stages: attracting, engaging and delighting customers. Businesses use this method to build trust and brand credibility and add value to the customers' experience. For doing that, you need to build a meaningful relationship with your audience by offering a combination of informative and entertaining content and distributing this through the channels your potential buyers spend the most time.
B2B Telemarketing: This is one of the oldest lead generation strategies and, if done right, it is still one of the most effective ones. The reason why B2B telemarketing still works, is that it generates an almost instant response from consumers, as opposed to other digital strategies. For B2B telemarketing to work it is paramount to look for a company that has a strong team of trained and experienced telemarketers, to make the most out of this powerful tool.
Email Marketing: this is a core component of every successful marketing campaign and should be one of the main forms of communication with your buyers. Whether you need to inform them of an upcoming event, promote a new service or just simply keep in touch with your customers, But emails do tend to get a bit crowded, so using CTAs that have an attractive design can help get your subscribers' attention much better.
Event Marketing: It does not matter if you are hosting a small event or a huge international release party, event marketing is one of the best ways to generate leads. This is a big component of outbound marketing strategy, as it provides you with a big opportunity to connect with participants and promote your brand's values in a more direct manner.