IDC has released its quarterly mobile phone shipments statistics, confirming that Nokia is holding the top spot worldwide, although losing some traction in Western Europe to Samsung.
Meanwhile, the worldwide use of smartphones only continues to grow, with a reported 79.7% year over year growth in the first quarter of 2011. The growth is primarily driven by a combination of new phone releases, widespread availability at lower prices, and sustained demand.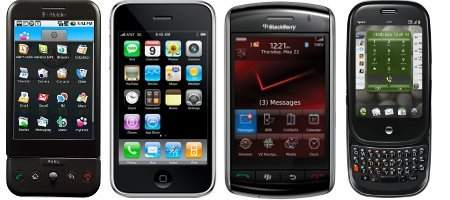 The report notes that Nokia, the current leader in the smartphone market, may face problems maintaining its number one space as it switches from Symbian to Windows Phone operating system.
The major competition comes from Apple as it reached a new record shipment volume in a single quarter with fewer than six million units separating the two companies.
Overall, though, smartphone vendors shipped over 99.6 million units in Q1 of 2011 – nearly double compared to 55.4 million units in Q1 2010.
"Conditions in the smartphone market are creating a perfect storm for sustained smartphone growth," says Ramon Llamas, senior research analyst with IDC's Mobile Phone Technology and Trends team.
"First, vendors are increasingly emphasizing smartphones as the key to their own growth. Second, selection has proliferated from mostly high-end devices to include more mid-range and entry-level offerings. Third, pricing has become increasingly competitive, with even high-end devices available at low price points.
"Finally, users continue to seek greater utility from their mobile phone beyond voice, and smartphones have been the ideal solution. Altogether, these add up to continued smartphone growth throughout the year."
The high demand also means the market will remain highly competitive and fragmented.
"The rise of Android as a prominent mobile operating system has allowed several suppliers to gain share quickly," adds Kevin Restivo, senior research analyst with IDC's Worldwide Quarterly Mobile Phone Tracker.
"Also, the relatively nascent state of smartphone adoption globally means there is ample room for several suppliers to comfortably co-exist, at least for the short term."