There are probably no people left who haven`t been affected by the pandemic in 2021 and 2022, our current year, that is why people and brands made it their life mission to transform this pandemic issue into memorable branding trends in 2022.
First of all, we should start at the beginning and explain to you precisely what branding is.
Branding is a process to create a catchy and memorable perception of a certain company in order for a customer to notice and remember this particular brand. They usually combine certain logos, or special designs or use an interesting topic throughout a whole campaign.
By all means, it is very difficult for any company to create a certain branding trend that all people will like and adore, mainly due to the reason that all people are different and have different things that interest and fascinate them. One person, for instance, wants to focus the attention on his daily routine, the other one is fascinated by childish themes and fonts, the third person is mesmerized by neon topics and light on the logo, it all varies.
What's new with branding trends in 2022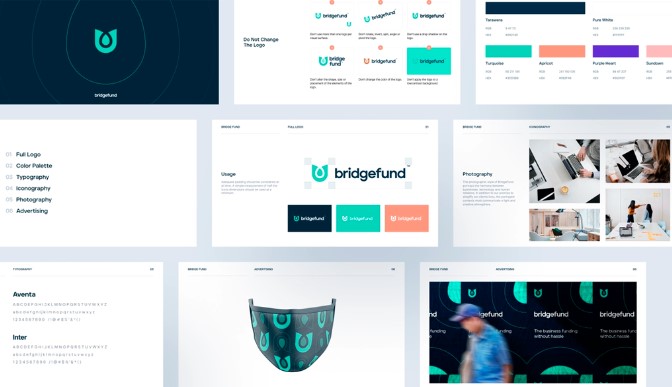 There is a series of branding trends that became more common in 2022 and here is a list of it.
Eco-friendly brands
When we all are aware of the fact that climate change affects our life on the day to day basis plenty of brands had created eco-friendly logos the main aim of which is to alert people about climate change and to encourage them to save our planet. Green is the new black right now. You have probably heard this expression numerous times, save animals and trees, etc. In 2022 branding trends companies are trying to make more personalized and closer to customer logos and getting rid of those green trees for once.
Fun and chaotic design
You have probably seen those kinds of logos that make any consumer stare for a while for letters to appear in normal order. If this kind of logo is catchy then graphic designers worked great on it, because it is the whole point of advertising, right? Be that letters that appear in a different order, the name of the company that can be seen only if you on their logo or advertisement campaign or a computer company that uses a simple keyboard icon, we all can find something creative and distinctive in any of these logos.
Techy logos depicting our future world
In 2022 a lot of companies have been using ultraviolet and some kind of flashy digital images, to create this iconic futuristic look of what is coming to us in the future. They are mixing everyday objects that we see in our life with bright and neon designs that blow consumers' minds with such creativity.
Catchy mascots
Plenty of companies even decades ago already had come up with the idea of a memorable mascot and their symbol for good luck, but at the same time, it become a very famous branding trend even in 2022. By coming back nowadays, these mascots have managed to combine the humor and distinctive feature of a certain company at the same time. By mixing bright colors or creating the brand character for the logo, either way, it attracts the people`s attention instantly.
As you can see various kinds of branding trends become even more popular in 2022. Be that pandemic-based theme, a topic with neon lights, or simple childish cartoon-like drawings – all of those logos have a way to catch the eye and fill customers with a positive view of life and optimism for a bright future ahead of us! combine 3 bottles of wine, either way, it`s catchy and accomplishes the mission with this fascinating but disruptive design.
Monograms for customized brands
While businesses are growing and the number of new brands is increasing at a very fast speed there is a need for new and creative logos in order for new companies to brand themselves. For some reason, monograms look very distinctive, special, and memorable. When a customer or client sees this kind of monogram logo they feel as if this particular product or brand is worth buying. We think that the main reason for it is mainly minimalized.
There are no distractive features, just simple but distinctive logo and that is it. Monograms have been incredibly popular since the times of ancient Greeks, on the coins, for instance, that is why no wonder this branding trend in 2022 is becoming even more popular. While blending two or three symbols in its logo a company creates its distinguishing feature and makes a statement about its uniqueness at the same time.
Childish drawing and simple logos in 2022
For some reason nowadays brands that have logos such as simple child-like handwriting are becoming even more popular. A huge number of companies are creating simple-looking logos that appear to be done in 5 minutes in handwriting. There is no doubt that it`s kind of charming and definitely can find its customers. With this kind of a simple, but creative logo a company states that their products are created by human hands and people, who work for it put their soul and mind into it; these logos give you something to think about!
Something interesting in simplicity
You may be amazed to find out that in this day and age plenty of companies are using mundane as a way of advertising. Who said that simplicity can not be creative and interesting in logos in 2022? Be that a tea company that simply puts a warm cup of tea.


Written by Lara Harper