Satellite imagery shows a mass grave site near the besieged Ukrainian port city of Mariupol. A private US company says the site has expanded in recent weeks to contain more than 200 new graves.
The mayor, Vadym Boychenko, says as many as 9,000 civilians could be buried in the mass grave.
"This is the new Babi Yar," he says, referring to the site of multiple Nazi massacres of Ukrainian Jews in 1941.
The accuracy of these claims and satellite images could not be immediately verified.
In a separate statement earlier on Thursday, Boychenko alleged the Russians had dug huge trenches near the village of Manhush and were "hiding their war crimes" by dumping bodies there. 
Mass graves near besieged Ukrainian city Mariupol are evidence of war crimes, say Ukrainian officials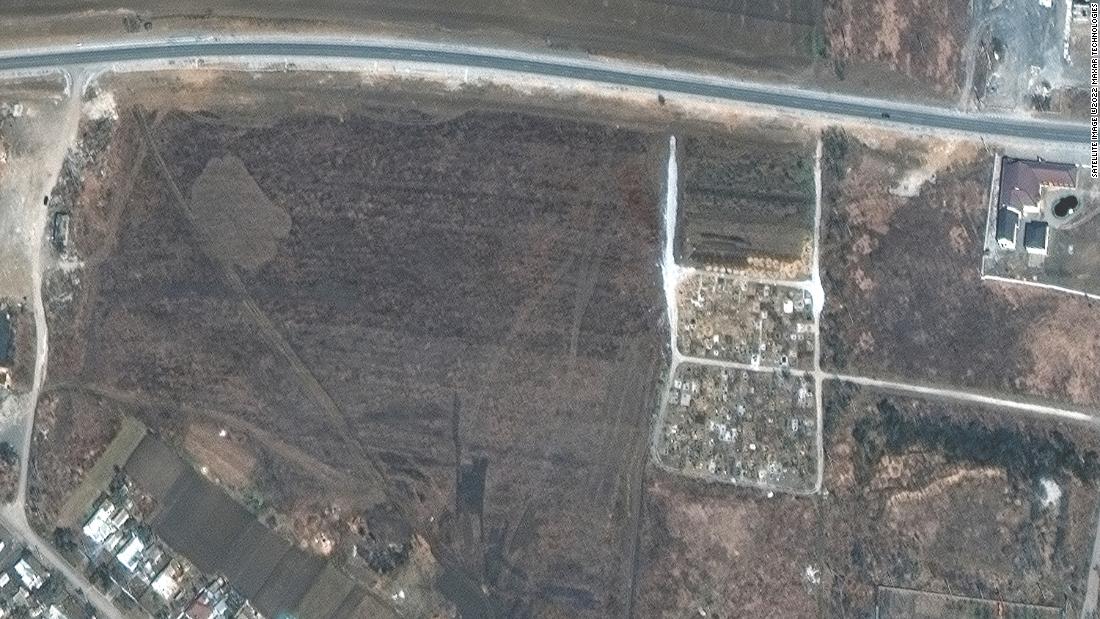 Putin tries to claim Mariupol victory but won't storm Ukraine holdout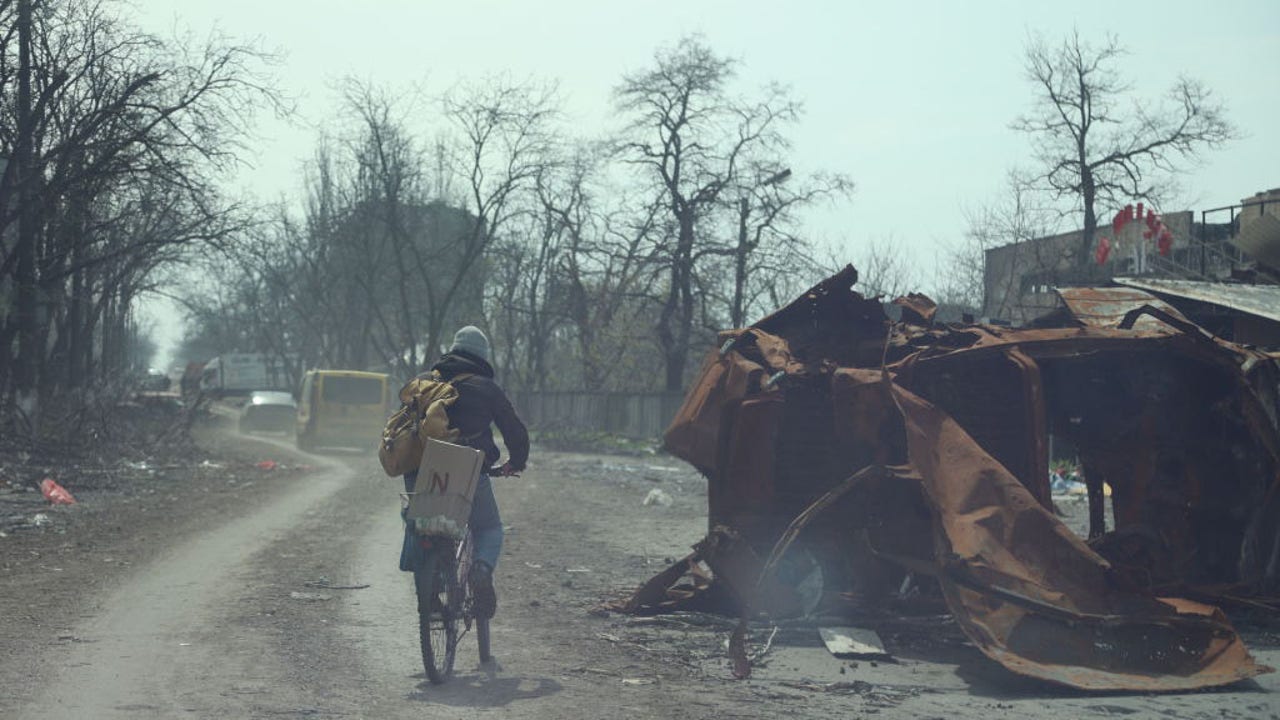 The Last Cell Tower in Mariupol