Whenever a visitor visits your site, you want an action to happen.
This action that is taken by the visitor is what is known as the conversion.
Conversions can be a simple download or a full fledged sale. No website is ever created that does not have a motto of converting visitors.
If you are looking to increase sales on your website, then here are the top 6 conversion rate optimization tips you need to follow starting today:
1- Give a Good Giveaway to Help Create Chatter About Your Products
Everyone likes giveaways. You can send out discount coupons to your customers from an email marketing campaign or using tools like to create spin-to-wheel offers and unlock freebies. Every strategy that persuades the customer to take an action is a good way to push them further in the funnel of conversion.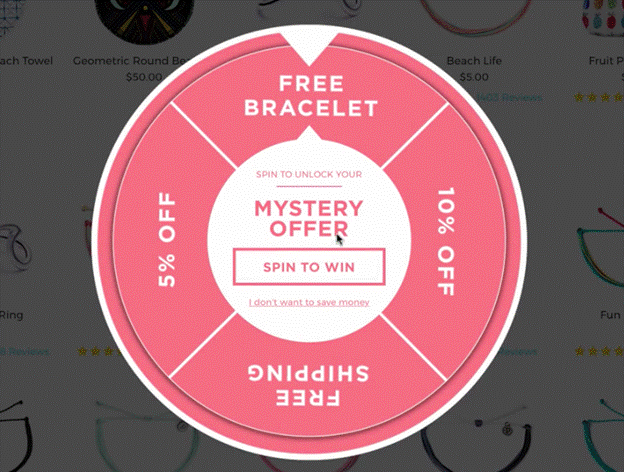 2- Identify the Right Micro-Moments For Your Brand
is a crucial factor in generating more sales
People are immediately turning to their mobile devices to go, do and buy. As a business, you need to optimize your brand presence across all devices. Your customers should be able to find you whenever they are looking to learn about or buy products or services that your business is selling. Get smarter with data and embrace an omnichannel assistance to your customers.
3- Start with the Low Hanging Fruits
Identify pages that are generating the maximum traffic. Try and find out the keywords that are bringing in the majority of organic visits. Make a list of search terms that the users type in the search bar of your site.
Activities like these will allow you to properly optimize your website for maximum conversions. You can make use of services like that specializes in improving the conversion rate and increasing the average order value.
4- Put Effective Call to Actions
Call to Actions should consist of a small number of distinctive actions.
Do not confuse the users with too many CTA's. Instead, have specific CTA's .
Here are some tips to keep in mind:
Give free trial to users. Shopify was able to grow its user base to over 10 times using this strategy.
Evoke curiosity as it persuades the users to know more about the product eventually leading to more sales.
Create urgency as it persuades the users to purchase instantly.
Use persuasive words like "free", "you", "bonus", "instantly" and "new" to generate more revenue.
5- Make Use of Qualitative Data
Have a look at your qualitative data before you think of testing a CRO plan. Use the data in order to find answers to questions like why does the customer needs this product? Why will they buy it? How do they plan to use it? Etc. You can take the data from surveys, emails and customer calls.
6- Take the Help of HeatMap
It is essential to see where your customer's eyes are moving when they are visiting your site.
Heatmaps will enable you to track just that.
Suppose you have added a CTA button on your main money page but with the help of heatmap you are able to track that no one is actually seeing that CTA. You can quickly identify the problem and place the CTA button in an area where users see the most.
Tools like offer heatmap tracking services in order to improve the CRO rates.
Make use of the above strategies in order to generate more conversions in your important landing pages.