While often overlooked, truck drivers play a key role that directly contributes to the success of a company. It's true; it does typically come down to hiring the right truck drivers. Especially when the shipment is sensitive to breakage or otherwise, experienced truck drivers who have the skill, knowledge, and commitment to safely drive the goods from its origin to its destination need to be sought out. Unfortunately, in reality, many companies don't pay too much attention when hiring truck drivers, and as a result, lose precious orders, their credibility, and ultimately have to close down. Are you thinking about hiring truck drivers? These are the five most common mistakes companies often make and here is how to avoid them.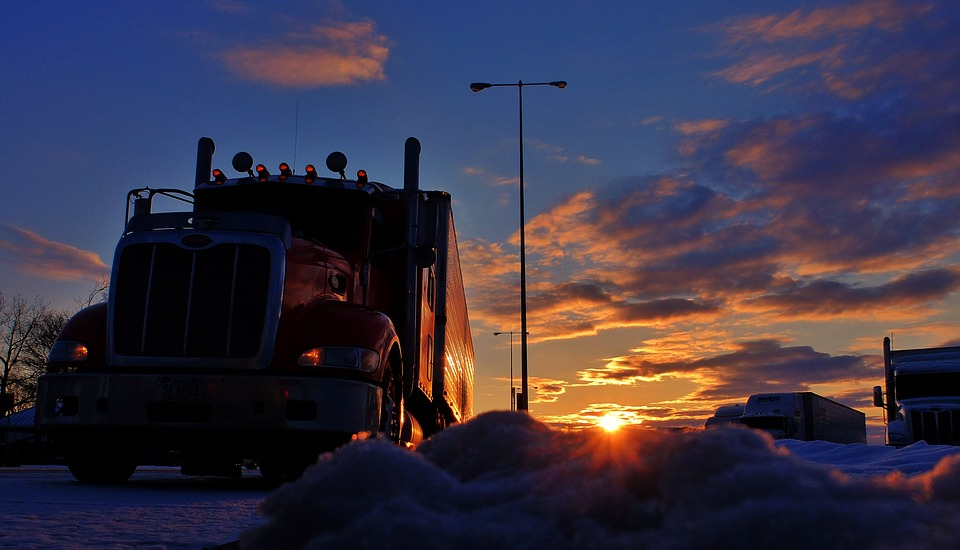 Mistake 1: Hiring someone you know only because you are very close to them
Okay, so you are familiar with them but that shouldn't be the only deciding factor. Skills and experience are all too important in the commerce industry. So, if that person is a professional who has many years of experience, then it's a wise decision as they are trustworthy individuals with a good track record. The problem arises when newbies are hired because they "know someone." Truck drivers have to follow a lot of rules and if they are violated, it often falls on the company as well. If you really want to hire someone you are comfortable with, objectively test them first to see if they are qualified enough.
In the same vein, there are a lot of talented professionals out there who might not fit into the stereotypical image of a truck driver, but are capable to handle the job. Many military veterans, women, and people of color are just as good at being a truck driver and empowering them with a job can do a lot for the community and your company. Instead of trying to hire the same driver who is being sought by other companies, keep an eye out for skilled, loyal, and disciplined candidates who might be "unconventional" but can still do the job just as well.
Mistake 2: Holding a typical interview that isn't thorough
Sure, you have asked all the relevant questions, run a motor vehicle report on them to check their driving record, and maybe even a background check. But an interview for a position like this requires more than that; you need to check their actual driving skills. Just go on a short driving test with your potential candidate to assess their ability. It'd be better if you could see them in action; ask if they'd be ready to drive a for a short distance as that would help you evaluate their skills better.
Also, getting a seasoned truck driver from your company to test out potential candidates could be quite useful. They know the job very well and can pinpoint flaws like gaps in skills, behavior, attitude towards regulations, if any. Likewise, they can suggest some important ways of how candidates can help your company. Getting an honest opinion from a trucker's point of view cannot be a bad thing. At the very least, you'll have additional information that will help you make the right decision.
Mistake 3: Only hiring candidates with a lot of experience
Yes, you need to hire seasoned professionals and, of course, you cannot afford any mistakes but not hiring budding drivers would be a mistake. One of the main reasons is that your professionals will retire someday. So, taking in drivers who are a little green is a step in the right direction. Let them train under the pros, let them learn the ropes, and hopefully let them become the next crop of seasoned professionals – all in your company. If you are still unsure, give them smaller tasks, assign them smaller roles; you can always review their progress, and slowly increase their workload or provide them with more training.
Mistake 4: Not using social media
Everyone is on social media, so common sense dictates that you post a social media ad about an open position. While this might sound surprising, many companies don't do that. By neglecting social media, you lose a powerful platform that could be used to attract quality talent. If you do use social media, remember to provide as much information about your company as you can. Make your ad look honest and inviting by keeping the design elegant. Also, don't forget to post it online in as many places as you can – the more reach the better.
Mistake 5: Sticking to the usual evaluation methods
We're not talking about evaluation during interviews. This one is all about continuous evaluation that prolongs much after the driver has been hired. Of course, you hire someone only if you have full confidence in their abilities. But when the employee is on the job, the pressures are much higher and challenges are much more unpredictable than any test could simulate. Get your manager to secretly follow them on the first few shorter trips to fully understand the new driver's conduct on the road and to check if they are fully complying with your company's policies.
Along with surprise tests and checks, organize employee reviews frequently. Ensure these meetings are informal and is more of a discussion than a strict supervision. Every ninety days, you could conduct personal meetings to get an understanding of how employees are feeling, if they have any grievances, and how it can be addressed. This boosts employee satisfaction and bolsters the relationship between your truck drivers and the company management. Yes, this can be done only after the hire but conducting evaluations and hearing truckers out is an important step in ensuring the person you hired is the right one for the job.
Hiring the right truck drivers could be the difference between a flourishing company and a failing one. With these popular mistakes and tips in mind, you'll be able to identify red flags, dodge troublemakers, and employ the right personnel for the job.