Over one-third of people use mobile booking services including mobile website and apps. Though users still book rooms via browsers, apps are becoming the preferred way of booking for many travelers according to Travel Flash Report by Criteo.
People like hotel booking apps because they are convenient, fast, and give users as many matching options as possible. What functionality allows developers to meet the needs of users? includes the implementation of the following essential features:
Search and booking
The primary thing you use in the booking app is search. It is one of the first things that customer see in your application. It must be convenient to leave a good impression on the most meticulous user. It's a good practice to make a big search button so a person could press it even in public transport while holding on a handrail.
A convenient search also has sorting functions. Add options to filter results by date, the aim of travel, the type of apartment, the number of tenants, price, etc. All of these features help to narrow a scope of offers and increase chances that users will find something relevant. The faster, the better.
Hotel overview
Nobody wants to buy a pig in a poke. People are craving to see pictures from places, where they are going to spend a couple of days or weeks of their life. For this purpose, your app should give the viewers access the photo gallery of the interior and exterior of a hotel, provide them with a detailed description of basic and additional amenities. Also, a place should be shown on the map so that potential bookers could plan their routes in the city.
Ratings
People are social creatures who strongly rely on the opinions of others. The booking offer would look much more reliable if other customers evaluated it. Your app must include a rating of each hotel and customers' feedback section. Create marks currency such as stars or likes and let users add comments.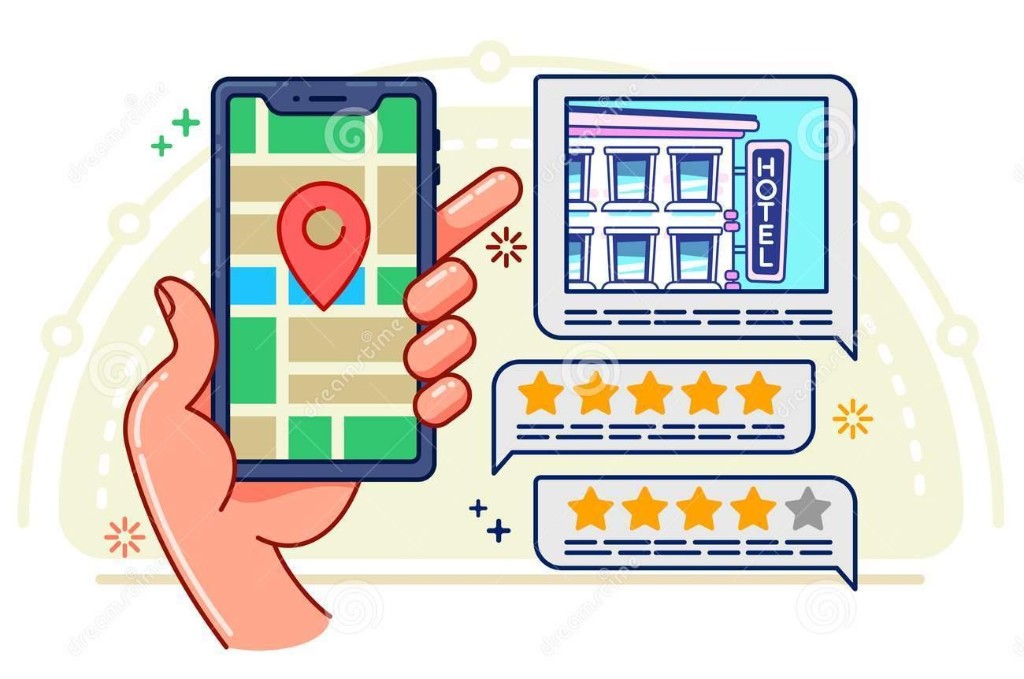 Payment system
This feature doesn't require extra explanation. A payment system implemented in your app must be fast and easy to use. Ideally, it should allow users to pay via online banking services, such as credit cards or PayPal. You can add an option to save user credit card details enabling people to pay in one tap. Those who need to use a booking service more than once will appreciate it.
Late booking and cancellation
Have you ever waited for your delayed train overnight, or got your trip canceled so that you had to spend an extra day at the transition point? Booking services can be life vests in such situations. It is a big advantage if an app enables people to book apartments the last minute, as well as cancel them up to one day before arrival.
Personal profile
This feature is useful in several ways. First, it enables users to get access to their current bookings and change anything if needed. Second, users can look through their booking history to return to the places they enjoyed. Third, they may track details of loyalty programs. If a booking site provides discounts for a certain amount of reservations, they should be displayed in your app. Finally, personal profiles save time. It is much easier to have one login for all the bookings than to enter long numbers and passwords to get access to each reservation.
Hotel contacts
An app is a medium between a person and a place of stay. Users may have a variety of questions, which they would like to ask the hotel staff. Though it takes time to click on each hostel page to get phone numbers, an app could include a contact section (phone numbers, an instant chatbot) to call or text the hotel workers.
Notifications
People like to receive the latest updates. Let them know about new discounts for rooms, events happening around places they booked, special offers and deals that might interest them. But don' t forget to add an option of turning notifications off because they can irritate as much as inform.
Social media sharing
Many users can't imagine life without social media and sharing everything. You can use this trend and add a sharing feature to your app. When people share hotel views, ratings, discounts via your app, it will advertise the application among their friends. Then the number of customers may grow faster.
A pack of services
Booking apartments is part of planning a journey. Quite often people make plans simultaneously: book rooms, find car and bike rentals, look for city guides. However, not always do they have time for planning. If the time of travel is limited by a few hours, a brief pocket city-guide would be a perfect solution. Online and offline city guides with built-in maps, local attractions, and services will relieve life of busy users.