Scientists at Bangor University in Wales say they've come up with a way to boost the performance of optical networks to reach speeds of up to 20Gbps.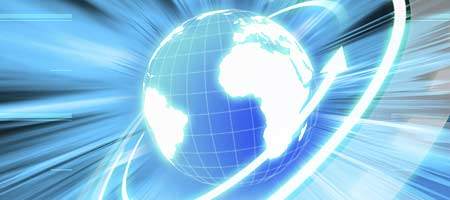 The technology, which would use current optical internet cabling, would allow 20 feature-length films to be downloaded in one second.
"The technology, Optical Orthogonal Frequency Division Multiplexing (OOFDM), has unique and inherent advantages including, for example, the fastest transmission speed and highest cost-effectiveness compared to all existing technologies, great system flexibility and excellent performance robustness," claims Professor Jianming Tang.
Existing access networks, capable of offering less than 100Mbps per subscriber, have become the bottleneck to superfast broadband. But the Bangor team says it's now working to produce commercially-exploitable smart OOFDM modules and network prototypes, using low-cost, off-the-shelf components.
The technology also, says the team, means a big drop in network installation and maintenance costs for both service providers and equipment vendors. It's more resilient to imperfect fibre systems and low-quality components, for a start, and even uses less power.
"Compared to today's commercially available broadband connections, the technology is expected to provide end-users with both downloading and uploading speeds up to 2,000 times faster than current speeds and with a guaranteed quality of services at a price that subscribers are currently paying for their current 20Mbps services, regardless of subscribers' home location," says Tang.
"Obviously, this will revolutionise communication technology."