Apple is no longer contractually bound to bring the iPhone exclusively to AT&T, and that's why you can now go to the store and buy a Verizon iPhone with no problem. But why should AT&T stop there? Rumors now suggest the next iteration of Apple's mobile phone will be available on all four of the major carriers.
It's kind of funny to look back to when the iPhone was just getting off the ground. It's funny to think that back then, Apple needed help. AT&T was doing the company a favor by offering to help with promotions and advertising, and other favorable deals. Now, it's completely the other way around, and it's the carriers who are doing anything they can to get the iPhone under their umbrella.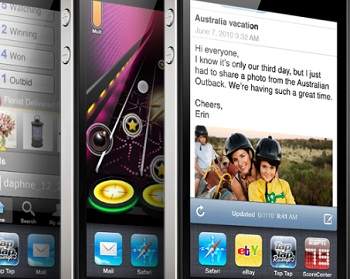 Verizon kind of missed out on its blockbuster event when it launches its version of the iPhone 4. While it did set sales records for the wireless provider, it wasn't a runaway smash like it had hoped, and many expected.
Instead, launch-day lines outside Apple and Verizon Stores were rather short, if at all. Perhaps that's because the phone itself wasn't anything new. Sure there were Verizon customers who wanted to get their hands on it, as well as those who refused to ever buy an iPhone on AT&T. But for the most part, the masses of people who absolutely had to have an iPhone 4 ASAP already got one on AT&T.
The launch of the iPhone 5 could prove to be historical in its scope. If it launches on multiple carriers simultaneously, we will be in for a sales day of epic proportions.
Nothing really solid backs up the notion that Apple will bring the next iPhone to anyone other than Verizon or AT&T. However, last year there had been speculation that Apple was in discussion with T-Mobile. And since Verizon and Sprint run on the same kind of mobile network, it wouldn't be very difficult to get a Sprint iPhone up and running.
Guess we'll just have to wait and see.