So much for a "very early second quarter" release…
After building up hype and anticipation for an launch at the beginning of April, it's now rumored that the Xperia Play, better known by its unofficial "Playstation Phone" moniker, will be available in the US on May 26.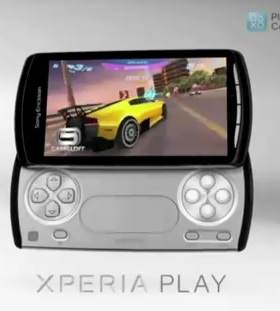 That puts it two weeks behind what the most recent speculation had been. Even though the Xperia Play has already launched in Europe, it is taking an inexplicably long amount of time for it to make its way stateside.
That is likely because in the US, the Play will be available exclusively through Verizon, a network that Sony Ericsson has very little experience with and which runs on a completely different network standard than European carriers.
AT&T and T-Mobile, which have a much wider Sony Ericsson library, run on the same kind of network as their European counterparts, so making the Xperia Play available for either of those would have been a much easier transition.
It makes since that Sony Ericsson would want the device on Verizon, the #1 mobile service provider in the US and the leader in Android phone sales.
Nevertheless, this delay is causing many of the phone's anticipated owners undue frustration. To make matters worth, Sony Ericsson has barely even made any official comments on US availability, making it seem like the company doesn't even care.
So, for now, put a tentative circle around May 26, if you're still waiting to buy an Xperia Play.