Google's app for paying at stores with your phone may be officially rolled out later today.
With limited restrictions, the Google Wallet app that will allow NFC-enabled phones to be used like a PayPass credit card will be among the first uses of the cell phone-based technology in the US.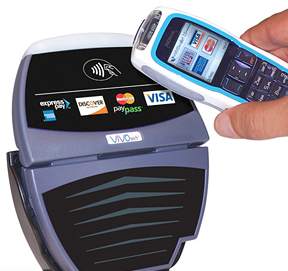 In order to be able to use the app, users will need to have a Nexus S phone with Android 2.3.4 or later insallted, in addition to an existing PayPass-enabled Citi Mastercard.
Finally, it will only work with Nexus S customers running on Sprint, according to what appears to be a leaked memo circulating the Internet.
In the app, users will be able to link their Citi card with Google Wallet. That is, when they go to a drug store or fast food restaurant, or take a cab, or anywhere else that has a contactless payment terminal, all users will need to do is open the app on their phone, tap it to the credit card terminal, and that's it.
What's unclear is how long the process will be to start offering Google Wallet on other Android NFC phones, which are expected to burst in popularity over the next several months, as well as when there will be compatibility with other payment providers.
Update: The Google Wallet NFC app is now live for Nexus S owners. Website GigaOM reported being able to use it successfully at a coffee shop, which means it should be working at any store with a contactless payment ("tap payment") terminal.