Turtle Beach has introduced a "dual ear" headset for the Xbox 360. The Ear Force XLC – designed as an alternative to standard "one ear" communicator headsets – offers both in-game and Xbox Live audio.

"Our goal in creating the Ear Force XLC headset was to provide Xbox gamers a superior playing experience without breaking the bank," explained Turtle Beach spokesperson Peter Ronick.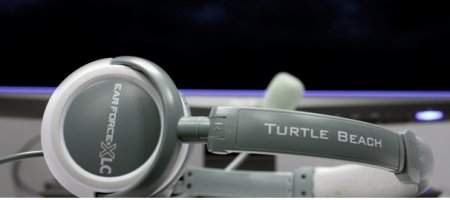 "Unlike a simple communicator headset that only lets you hear Xbox Live chat in one ear, the XLC lets you hear stereo game audio plus XBOX Live chat so you don't need external speakers. As an added value, the noise-reducing ear cushions help to block out distractions so you can concentrate on the game."
According to Ronick, the Ear Force XLC is the "ideal" audio peripheral for a number of popular multiplayer Xbox games, including Call of Duty 4, Modern Warfare 2, HALO 3: ODST, Left 4 Dead 2, Grand Theft Auto IV, BioShock 2, and Guitar Hero.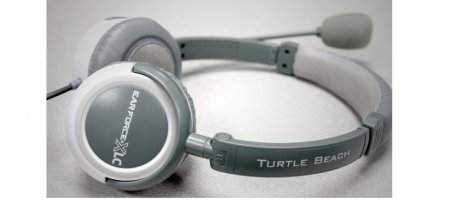 The $30 headset – which does not require any batteries or power adapter – includes a two-foot cable and a 3.5mm headset jack that connects the stereo headset to the headphone output found on most TVs and sound systems.
In addition, a 2.5mm jack connects the microphone with a rugged, oversized, flexible boom, to the Xbox controller. An RCA stereo adapter cable is also provided for TVs that are not equipped with headphone jacks.
The Ear Force XLC will be available in October.