Chicago (IL) – Is it just a blip or the beginning of a trend? NPD's U.S. game console shipment numbers for June showed a slight uptick in sales over the catastrophic results for the preceding two months, but it seems that both Microsoft and Sony are gaining much faster than Nintendo. The Wii dropped to its weakest competitive position since January 2008.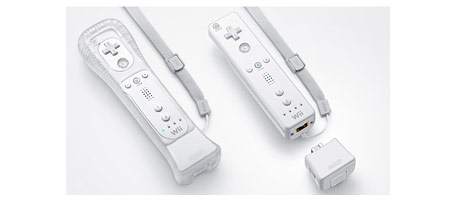 Especially Nintendo was certain that it would be sailing through the current recession as it hoped that consumers would spend more money on home entertainment rather than going out. That expectation held up until March of this year, but saw a dramatic shift beginning in April, when U.S. game console shipments (Wii, PS3, Xbox 360) dropped to 642,000, down from 1.149 million in March and down from 1.089 million in April 2008. The drop continued to about 596,000 in May, which represented a 24 month low, according to market research firm NPD.
There was some recovery in June. Shipments were estimated at 767,000 (down from 1.292 million in June 2008). The Nintendo Wii sold about 361,700 units, the Microsoft Xbox 360 about 240,600 and the Sony PS3 about 164,700. Nintendo and Sony are well below their year-ago results (Nintendo: 666,700; Sony: 405,500), while Microsoft is actually more consoles than it did a year ago (219,800). Surprisingly, it is Nintendo that is losing market share in these times: It currently holds 47.2%, down from 48.6% in May, down from 51.6% one year ago and down from its all-time high of 65.6% in April 2008.

Both Sony and Microsoft have been able to gain ground on Nintendo. Microsoft broke the 30% barrier in June (31.4%) and is up from its 27-28%, which the company held pretty consistently for the past nine months (the exception was December 2008, when the Xbox 360 hit 33.4%). Sony has crossed the 20% mark in May and held it in June (21.5%), a market share level the PS3 has not seen in almost one year, according to the data released by NPD.
Lifetime console shipment numbers for the U.S. are 20.7 million for the Wii, 15.5 million for the Xbox 360 and 7.9 million for the PS3. Respective market shares are 47.0%, 35.1% and 17.9%.