Got an industrial-scale demonstration of photovoltaic modules, cells or substrates that offers lower-cost solutions in line with the Obama administration's SunShot goals?


If so, U.S. Energy Secretary Steven Chu wants to hear from you.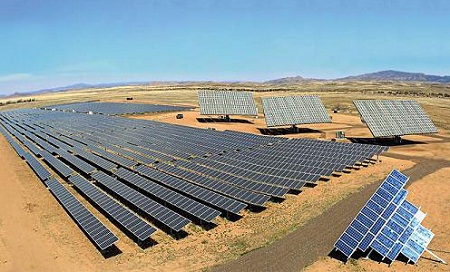 The U.S. Department of Energy (DOE) secretary recently announced a $50 million fund to help domestic solar-panel companies bridge the often perilous financing gap between pilot production and full-scale manufacturing capability.


DOE is calling this latest aspect of its SunShot Initiative "SUNPATH," for Scaling Up Nascent PV At Home.
This second phase in SunShot follows up on a $112.5 million DOE effort we reported on in April. 

That blast of money was about building a domestic photovoltaic manufacturing infrastructure, funding three consortia – two in California and one with operations in New York state and Florida – intended to provide companies services, tools and facilities.


The stated goal of SunShot is to make solar energy cost-competitive, which would require bringing the costs of systems down by around 75 percent, DOE said – to about 6 center per kilowatt hour without subsidies.
Along the way, of course, the administration is hoping to create desperately needed jobs. Companies have until October 28, to apply for SUNPATH funding, and can find more information at DOE's Funding Opportunity Exchange.