Environmental organization Greenpeace has handed out glad green tidings for some tech companies and brickbats to others.
Greenpace released the latest edition of its guide to greener electronics at the Consumer Electronics Show 2010 in Vegas and Finnish company Nokia leads the pack in being greener than green.
On the Greenpeace dashboard, Sony Ericsson gets a high rating too but other manufacturers have slipped on their green credentials.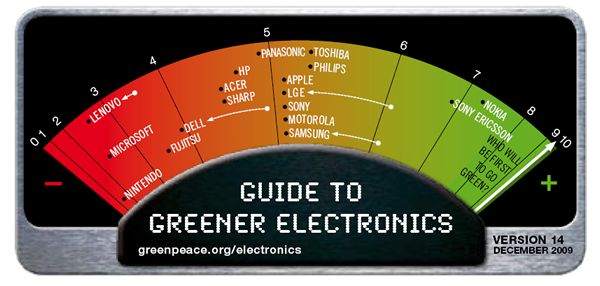 LG and Samsung slipped from their previous positions but going down the scale on the Greenpeace gauge are Dell and Lenovo, while Microsoft and Nintendo are the demons of the day.
How does Greenpeace come to these conclusions? You can find out by looking at the PDF it has produced, here.