Ford is looking to release its new electric car, the Focus Electric, for the 2012 model year. 


However, before it does, engineers and would-be consumers are doing some tweaking on the company's in-dash interactive display to make sure that it is intuitive, easy to use and the messaging is easy to understand.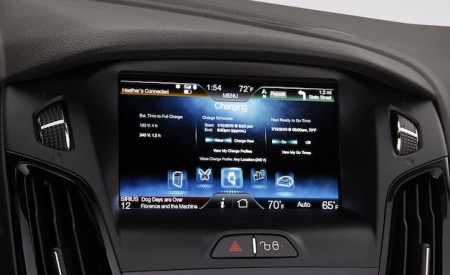 So far, Ford has invited around 30 drivers to take a special test drive on a simulator. That test drive includes an 11-mile circuit that traverses a variety of terrain that a typical drive would include. Hills, city streets, country roads and flat lands make up the circuit. 


When stepping into the simulator, a user sees exactly the same information that would appear in the real Ford Focus Electric, including two 4.2-inch full-color LCD screens flanking the speedometer in the center. These screens provide details on battery state of charge, distance to charge point, the corresponding budget and expected range surplus.
Once engineers gathered feedback they evaluated how well participants comprehended the gauge concepts and design. According to Ford, this customer feedback has led to improvements in the display.
The 2012 Ford Focus Electric can hit a top speed of 84 mph and boasts a total range of up to 100 miles on a single charge. With the 240-volt home charging station, the Focus Electric can reach full charge in about three to four hours. On a standard 120-volt outlet, the Focus Electric will take up to 20 hours to charge. 


The car is powered by a 100-kilowatt electric-motor with a 23 kWh battery which produces 123 horse power. Including the Focus Electric, Ford says they will launch five electrified vehicles in North America by 2012 and in Europe by 2013.