We find it interesting to watch some of the changes that big oil is making as the world demonstrates its commitment to developing renewable and clean energy sources.


For example, BP has made some significant investments in wind power (and to an extent, biofuels as well) while Chevron has gotten behind several solar projects as of late.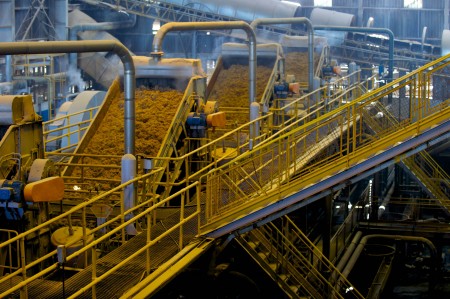 Now Shell is announcing a multi-billion dollar deal which it says will contribute to a significant reduction in CO2 emissions but, as we dig into some of the details involved in Shell's plans to get involved in biofuels production – specifically ethanol – we can't help but wonder at just how green the company's motivations may be.

According to a recent statement issued by Shell, it has struck a multi-billion dollar deal with Brazilian ethanol producer, Cosan. 


While Shell has been involved in distribution of ethanol through its thousands of fuel service stations, the company says this is the first time it has entered into ethanol production. 


Cosan's approach to ethanol manufacturing involves the use of Brazilian sugarcane, which Shell claims offers a much higher yield of ethanol than any other biomass. Under the terms of the deal, Shell would distribute both pure ethanol and a gas/ethanol blend through its nearly 4,500 shell-branded fuel stations in Brazil, with its eyes set on exports in the near future.
Shell appears to be taking direct aim at the transport fuels market, which doesn't seem like a big stretch for the company, since that's the primary market in which it already operates. 

Shell says that in Brazil, both pure ethanol and gas/ethanol blends are currently offered to the country's motorists and that 90% of the country's new cars are capable of making use of the pure ethanol options.

Shell asserts that it's all about the sugarcane. The company claims that sugarcane, as it grows, absorbs more CO2 on average than other biofuel crops like soy, that it needs very little water to grow successfully and that the yield of ethanol per hectare of sugarcane crops is nearly double that of biofuel feedstocks like corn.
So, perhaps, the sugarcane-based ethanol plan is a solid one or, at least, less risky than investments in other biofuel crops like Jatropha which, at one time, BP was heavily involved in until the company dropped it like a hot potato.

Whether Shell is motivated by the opportunity for big profits or is genuinely interested in a cleaner environment we won't wager to say, but there's no arguing with the fact that ethanol costs more and the debate rages on concerning whether it requires more energy to create than it delivers.