Toyota last week priced out two of its 2014 hybrid offerings as it continues to look to dominate the category. The pricing for the most part for the Avalon Hybrid and Prius trims remains the same, likely reflecting a desire to continue to bring in through the door more consumers wanting to buy a hybrid from the Japanese automaker.
The 2014 Avalon Hybrid will come in three trim levels, with base pricing starting at $35,555. The Avalon Hybrid XLE Premium adds Display Audio with Navigation and Entune App suite. Also coming into the mix in the Hybrid XLE Touring model is a blind spot monitor as optional equipment. Even as the 2014 offering becomes available in November, Toyota is dealing with a large scale recall of its Camry and Avalon vehicles, including hybrids, related to a problem with the air conditioning condenser unit housing that could impact the airbag system.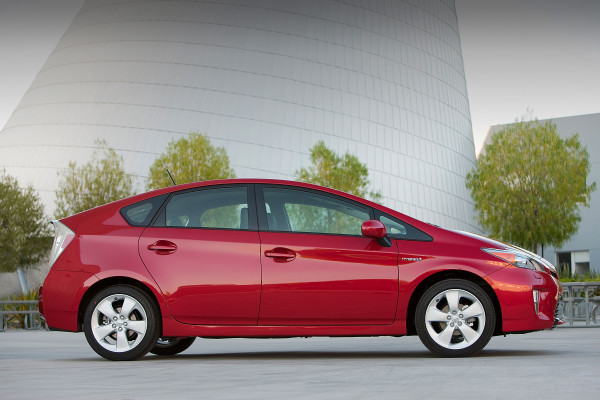 As for the basic Prius, in 2014 the most basic trim starts at $23,215, and then prices up from there to a starting amount of $30,005. Toyota has done little to update this hybrid workhorse even as it continues to impress at the pump with estimated fuel economy ratings of 51 MPG city / 48 MPG highway / 50 MPG combined.
Like the Avalon Hybrid, the 2014 Prius will become available next month. Joining it, among other green cars, will be the Prius Plug-in, which is seeing a significant price drop in order to try and bolster sales of this plug-in hybrid.
* Nino Marchetti, EarthTechling