I'm attending the Society of Environmental Journalists annual conference in Chattanooga, Tenn., this week. Thursday night, those of us mingling in the conference sponsors' exhibit hall got quite the treat: Volkswagen (which operates a LEED Platinum plant here in Chattanooga) was on hand to unveil the X1, an uber efficient concept car that's never been seen in the U.S. before.
Bearing a striking resemblance to the Honda Insight (the Volkswagen people hated it when I said this out loud at the unveiling) the X1 could possibly be the most efficient car in the world.
The two-person plug-in/diesel hybrid looks and feels like a space ship, but no rocket can come close to its MPG.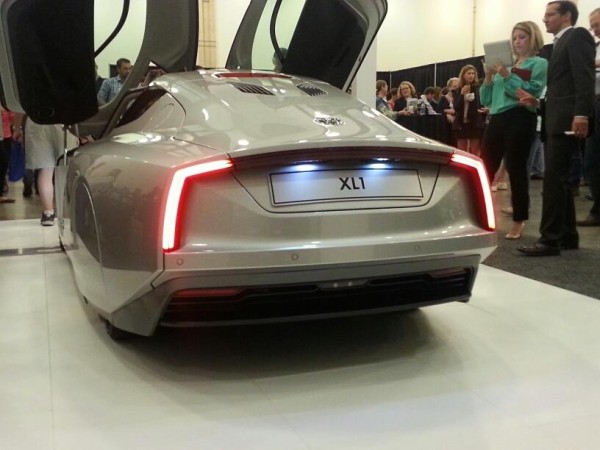 According to VW, the car was designed to be able to travel 100 km on 1 liter of diesel fuel–the equivalent of 240 miles per gallon!
Unfortunately, production is extremely limited, and with a price tag of nearly $150,000, it's not hard to see why.