Would you be more inclined to buy a pricey Tesla Motors Model S if you could swap out the battery in 90 seconds, said by Tesla to be less than half the time it takes to refill a gas tank?
The California automaker last night revealed this might be possible at a presentation in California.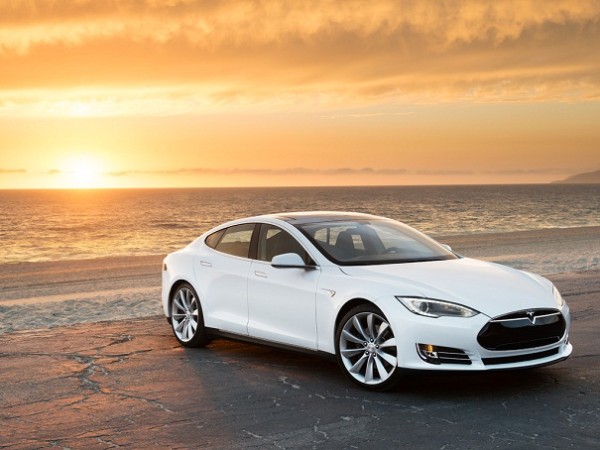 To see the company's proof of this, check out the video below. Keep in mind this is presented from the Tesla point of view, which others in the media have been quick to point out is not only a bit of a publicity stunt, but in some ways could also hurt the EV industry as a whole given the automaker's fast swap technology only works with their cars.
Fast Pack Swap Event from Tesla Motors on Vimeo.
It really is quite an amazing little feat that Tesla is able to do this in such a quick time with automated technology. There are some limitations though – namely you need to be near a battery swap equipped Supercharger station to do this. Plans, according to Green Car Reports, call for these stations to first start appearing by the end of the year, and the Los Angeles Times reports that
Tesla's battery swap stations will cost about $500,000 each to build. Musk said the automaker planned to start with the busiest regional traffic corridors, including Los Angeles to San Francisco and Boston to New York.
It also noted that at these stations those who opt for a fast battery swap will pay a cost equivalent to that "of 15 gallons of gas in the surrounding region." Would these special stations, once built out, make you feel more inclined to buy a Model S, or is that not a factor given that you prefer the more traditional method of driving areas where multiple EV fast chargers exist?