Sprint has officially launched the entry-level Palm Pixi smartphone. The $100 device is powered by webOS and features a QWERTY keyboard along with a 2.6-inch multi-touch display.
The Pixi – which runs multiple applications simultaneously – also offers combined messaging, linked contacts, layered calendars and provides easy access to Palm's App store.
In addition, the newest Palm smartphone allows users to visit non-mobile websites, with full scrolling and zooming capabilities.
Finally, the Pixi boasts an integrated 2-megapixel camera with LED flash and automatic data backup service. However, the device does not support Wi-Fi connectivity.
Palm spokesperson Jon Zilber described the Pixi as a "sleek smartphone" and an "incredibly sexy" piece of hardware.
"Is it the phone designed to communicate on your terms: instantly, intuitively, and personally, or the phone you can customize to make it personal? It's all of the above, of course," Zilber wrote in an official blog post.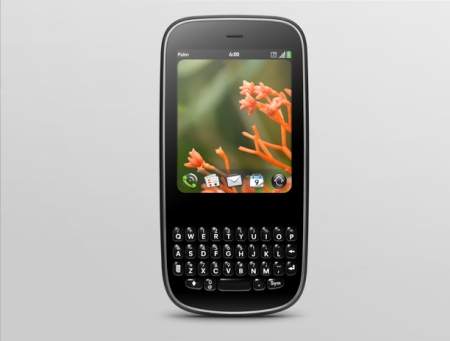 "Palm Pixi is the newest webOS phone, packing in features like Palm Synergy, an exposed keyboard and a vivid multitouch screen, along with compatibility with Touchstone connectionless charging."
Additional specs include:

Network – Dual-band CDMA2000, 3G: EvDO Rev A.
Display – 2.63-inch multitouch screen, 18-bit color, 320×400 resolution.
Email – Microsoft Exchange Direct Push, POP3/IMAP, YahooMail, Gmail, AOL and Hotmail.
Messaging – Integrated IM, SMS, and MMS.
GPS – Integrated GPS.
Digital camera – 2-megapixel camera with LED flash.
Sensors – Ambient light, accelerometer and proximity.
Supported media formats – MP3, AAC, AAC+, AMR, QCELP, WAV, MPEG-4, H.263, H.264.
Wireless connectivity – Bluetooth 2.1 + EDR with A2DP stereo.
Memory – 8GB. ?Connector – MicroUSB 2.0 connector.
Headphone jack – 3.5mm stereo.
Palm Synergy – aggregation capabilities for social networking and sites.
Universal search – trawls applications, contacts, dialing information and web.
Dimensions – 55.0mm (2.17 inches) width, 111.0mm (4.37 inches) height.
Thickness – 10.85mm (0.43 inches).
Weight – 92.5 grams (3.26 ounces).
Note: Supports Palm Touchstone technology.
See Also
Apple iTunes update disables Palm sync
iPhone 3GS challenges RIM's control of smartphone market
Dell touts Mini 3 Android smartphone
Motorola Droid snipes at iPhone's market share
?Apple plans iPhone lockdown