Wikipedia is overwhelmingly dominated by male editors, a new study has found – which is why Sex and the City receives so much less coverage than The Sopranos.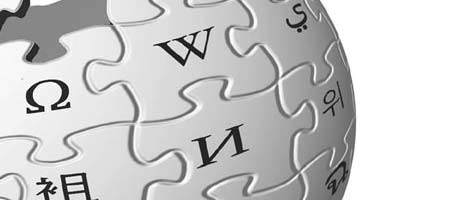 Computer science researchers at the University of Minnesota say that only 16 percent of new editors joining the site are female, and that these women made only nine percent of edits.
"Anecdotal information suggested that the smaller number of female editors may have led to a deficiency in Wikipedia's coverage of topics of particular interest to females," says doctoral student Shyong Lam.
"A January 2011 New York Times article pointed out that Wikipedia's coverage of topics like friendship bracelets or 'Sex and the City' pales in comparison to that of toy soldiers or 'The Sopranos.' We wanted to do the research to see if this disparity was carried throughout Wikipedia."
The team examinedself-reported gender information from more than 110,000 editors between 2005 and January 2011, the researchers explored three broad areas related to the gender gap.
Not only are far fewer women joining the site as editors, they're making fewer edits. And, found the team, female editors are more likely to stop editing and leave Wikipedia when their edits are reverted as newcomers.
It's a surprising finding, given that the gender gap has nearly disappeared – and has in some cases reversed – in other areas of social media. Females now outnumber males on Facebook and Twitter. However, it seems that Wikipedia's gender gap has shown no sign of closing over the past five years.
"We were stunned to see such a significant gender gap in Wikipedia," says professor John Riedl.
"As Wikipedia continues to be a critical information resource, it is important that all voices be heard. We feel that understanding the challenges caused by Wikipedia's sizable gender gap can be a first step to finding ways to broaden participation."
In addition, the articles females tend to edit are twice as likely to be about controversial or contentious topics. Female editors are significantly more likely to have their early contributions undone by their fellow editors, and are more likely to be indefinitely blocked by fellow editors.
Taken together, says the researchers, these findings hint at a culture that may be resistant to female participation.
"We expected to find that females would avoid conflict, but to our surprise we found just the opposite," says Riedl.
"We're not sure exactly what this means, but it may give us more insights into the Wikipedia culture that could be one of the contributing factors to the gender gap."