Facebook has just rolled out a new feature that could become the new "Like" button.
Right now, the Share button is limited to use within Facebook Groups. It works like this – say you find a good deal or relevant news story for your group, you can send it to that group and that group alone.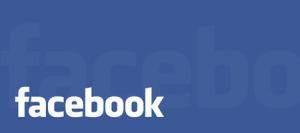 It basically, it's the same as the "Like" button, but the "Like" action is not posted publicly on your Wall. It's posted to the group instead.
"A year ago, we launched the Like button, which gives you a quick way to share the things you find on the web with all your friends. But there are times when you find something that you only want to share with a few specific people," wrote Facebook in a blog post.
Right now this is a feature designed to help highlight the "Groups" feature of the social networking site, but it's quite possible that this could be the future of "Liking" stuff on Facebook.
In unrelated news, we're still waiting for the "Dislike" button, as that should be a mandatory option for whenever one of your friends posts a link to a Justin Bieber song.