Microsoft will dole out an update to its Windows 8 consumer preview in a couple months.
Since the company made the new operating system good enough for consumers, lots of enthusiasts have downloaded the Windows 8 beta.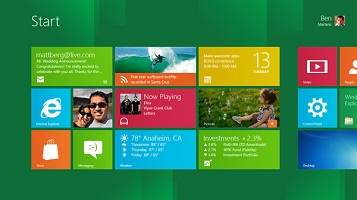 Now, Microsoft says, those people will be able to keep up-to-date with all the adjustments that continue to be made behind the scenes.
It did not confirm what to expect in June, but it did seem as though that was a hard date, so we'll see in a couple months.
There will be two versions of Windows 8 – one for desktops and one for tablets – but both should function pretty much the same. Things like an app store and highly customizable interfaces will make the new version unlike anything Microsoft has released for a computing product before.
The most distinct aspect of Windows 8 is what's known as the "Metro UI," which allows users to have complete customization on their home page, including widgets, RSS readers, weather information, date/time, etc.
In addition, since this is such a revolutionary new platform, Microsoft wants to scrap out all remnants of the "old-school" look and feel. Instead of a Start bar, hovering your mouse over that corner of the screen will allow you to swap between the Metro UI and the traditional desktop. For the mobile version of Windows 8, the Metro UI will be the default interface.
The beta download is available now, and tips the scales at a little over 3 GB.