Verizon has reportedly blocked tethering and Wi-Fi hotspot creation in its Android 2.2 (Froyo) update for Motorola's Droid.
Why, you ask?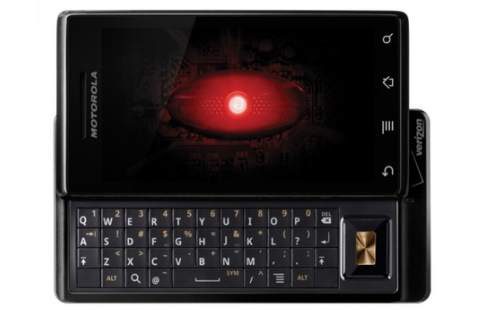 Well, according to Verizon spokesperson Brenda Raney, the Droid lacks the hardware to support a viable mobile hotspot connection.
"[So], with tethering there is no connection on the PC side that will allow you to tether the device…[And] the answer is that option isn't part of this update," Raney told InformationWeek.
Unsurprisingly, Karl Bode of DSL Reports reacted to Verizon's official claim by noting that the carrier's decision was likely motivated by future profit concerns.
"It appears Verizon [is] intentionally crippling functionality in order to upsell users on more expensive phones, including the Droid X and the upcoming Droid 2," wrote Bode.
"Like AT&T, despite plenty of rhetoric, Verizon's still not quite aware that these kinds of efforts to retain control in an evolving open wireless ecosystem are like swimming upstream during a flood." 


He added that Verizon had "been more open" in their Android offerings – at least, until now.
"We've [observed] AT&T crippling many Android devices in their lineup, not only layering them with annoying, unremovable bloatware, but making Yahoo the default search engine while making it impossible to install any applications not found in the Android Marketplace."
InformationWeek's Erik Zeman expressed similar sentiments.
"Many Droid users out there who've rooted their [devices] know full well that third-party solutions such as PDAnet work just fine for tethering needs. [And] as far as the Wi-Fi hotspot creation goes, what more does the Droid need than a Wi-Fi transmitter?
"[Of course], it is possible that Verizon Wireless is purposely leaving these features out of the Droid to entice customers to buy the Droid X (which offers hotspot creation) or the unannounced but imminent Droid 2. If that's the case, it is a low move and leaves Droid owners – Verizon's first Android adopters – hanging in the wind."