Apple will reportedly offer a multitasking "solution" for third-party apps with the release of its long-awaited iPhone OS 4.0.
According to AppleInsider, the update will allow a number of applications to run both concurrently and in the background.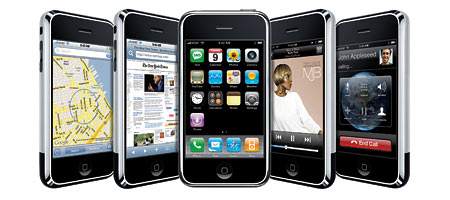 "[Apple] has [apparently] developed a 'full-on solution' to multitasking on the iPhone OS. [However, there are] no specifics on how the technology would optimize resource conservation and battery life – two of the most critical issues surrounding the matter, alongside security," wrote AppleInsider's Kasper Jade and Prince McLean.
"From a user-facing perspective, Apple plans to deliver a multi-tasking manager that leverages interface technology already bundled with its Mac OS X operating system. It was requested that specifics be withheld at this time, as the iPhone Software 4.0 remains under development and reportedly has a quite 'way to go' before it's ready for prime time."
Jade and McLean also noted that although Apple defines the iPhone 3.x OS as a "fully preemptive" multitasking operating system, it routinely prevents third-party applications from running in the background.
"[Still], while often reported as begin a technical flaw, the iPhone OS really has no problem with multitasking," explained Jade and McLean.
"This behavior is prevented by the iPhone OS' security model, which is designed to close the current app whenever the user returns to the Home screen or accepts an incoming call. This design prevents apps from being able to run in the background without the user knowing, and therefore erases any real potential for spyware, adware and viruses."