Apple is reportedly planning to launch an Internet-connected HDTV that could hit the streets by the end of 2011.
Ticonderoga Securities analyst Brian White claims he has identified "data points" indicating the definite possibility of a "Smart TV" debut by Apple – possibly even before 2012.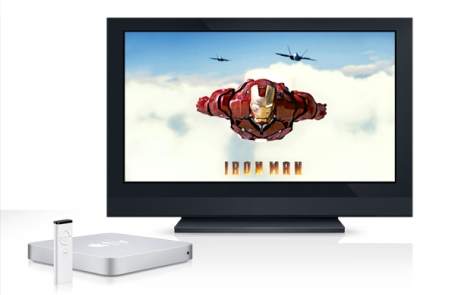 "Our research suggests this Smart TV would go well beyond the miniature $99 second-generation Apple TV that the company released last fall and provide a full-blown TV product for consumers," White explained in an investors note.
According to the analyst, while Apple has long been projected to enter the HDTV market at some point, Cupertino now seems to be "moving down this pace at a faster pace" than originally expected.
"The combination of Apple's powerful ecosystem, industrial design savvy, powerful brand and ability to reinvent product categories could make Apple a powerful force in the TV world over the next few years," he added.
It should be noted that other analysts, such as Gene Munster of Piper Jaffray, have also predicted Apple's eventual entry into the lucrative $100 billion LCD TV market.
To be sure, Munster believes Apple may be designing a television set up to 50 inches in size. However, the Piper Jaffray analyst says the set won't launch until the end of 2012, at the earliest.
[Via AppleInsider]