Sprint's months-long reign as the only mobile provider in the US with a high-speed wireless network has come to an end. Though not nearly as well-known, MetroPCS has brought the first competition to the new market and is also the first to do it with a new technology.
The technology, called LTE (long term evolution), uses a different network standard than Sprint's Wimax 4G. Speeds and functionality capabilities between the two are very similar, however.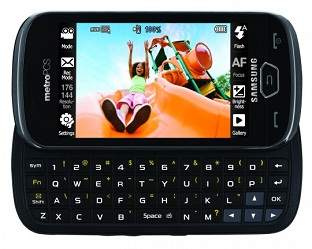 MetroPCS isn't part of what the industry calls the "big four" mobile carriers – Sprint, Verizon, T-Mobile, and AT&T. It isn't available all across the country, but MetroPCS does have the fifth highest number of subscribers in the US. It had promised to be the first to deploy an LTE network, and that promise comes true today.
The network launches with a $299 phone, the Samsung Craft, one of the most expensive after-subsidy prices to come out since the first iPhone. Additionally, data plans run all the way up to $60 per month. It isn't cheap but it offers mobile speeds at up to 10 times what current phone users are used to. Internet speeds are on par with a home broadband connection.
"We're creating a platform for the future, for the next 10 years and beyond," said MetroPCS senior VP Ed Chao in a PC Mag article.
Verizon, the nation's #1 mobile provider, also has its eye on LTE. It has plans to open up that network later this year, but at that time it will only be available for netbooks and home Internet usage. Verizon's first 4G phone won't come out until around a year from now.
T-Mobile is looking to upgrade its mobile Web access with a standard called HSPA+ while AT&T has remained relatively quiet in the 4G discussion. But make no mistake – the mobile Internet market is shifting in a big way.