Nvidia is targeting core DX11 gamers with its newly launched TiGeForce GTX 560 Ti (Titanium) GPU.
The 560 – which is 33% faster than the GTX 460 – offers increased overclocking headroom and optimized performance per watt.
"When compared to the closest competitive product, the GTX 560 Ti is up to 65 percent faster in today's newest DX11 tessellated games, and 30 percent faster in previous-generation DX9 and DX10 games," explained Nvidia spokesperson Drew Henry.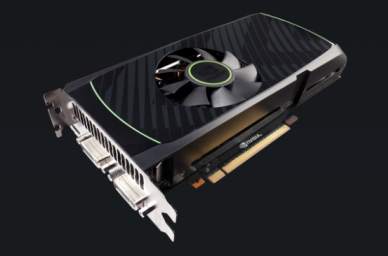 "With a default graphics core clocked to 822MHz, 8 tessellation engines and 384 CUDA cores that were architected for next-generation DX11 games, the GTX 560 Ti is even up to 46% faster than the competition's product offerings that cost upwards of 20% more."


So, what other benefits does the GTX 560 Ti boast compared to the 460?
Well, as Hot Hardware's Marco Chiappetta notes, there are some definite improvements "lurking beneath" the card's fan shroud. 


"Nvidia improved the cooling by using a larger heatsink with an additional heatpipe, there is now a 4-phase power circuit instead of 3-phase," he said.
"5Gbps memory chips were [also] installed on the GTX 560, versus 4Gbps modules on GTX 460, [while] a base plate for VRM/memory cooling was added to help stiffen the board."
Additional specs include:

CUDA cores – 384
Graphics clock (MHz) – 822

Processor clock (MHz) – 1645

Texture fill rate (billion/sec) – 52.5

Memory clock (MHz) – 4004 Gbps
The GTX 560 is currently priced at a cool $250. [[Nvidia]]