Today at the Mobile World Congress in Barcelona, Motorola confirmed that its long-awaited Xoom tablet – which runs Android Honeycomb – will be available in both 3G and WiFi only form factors. Offering the Xoom as "WiFi only" is expected to provide users with easier access to tablet computing without high monthly 3G data charges.
The Xoom, which garnered lots of attention in Vegas at this year's CES show, has been called "the next generation tablet" and was used to showcase the Honeycomb goodness of Android 3.0 by Google itself.
Besides the cool factor, tablets are fast becoming a popular way to experience the Internet. But not everyone is convinced that tablet computing can replace a regular computer or laptop, or will even be as attractive as a mobile phone.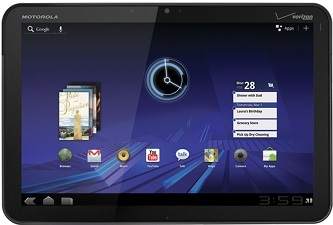 That said, Android phone users have been unable to experience Android 3.0, which has been described as a tablet-only operating system.
That in itself could be a possible attractive reason to purchase a tablet like the Xoom.
Considering that users are probably already paying for wireless Internet plus 3G subscription on a mobile phone, sometimes it seems like also paying a tablet is overkill.
What makes the Xoom cool is the WiFi only option, which means users can simply purchase the tablet and start using it wherever WiFi exists.
Now, Android enthusiasts can venture into tablet technology without breaking the bank – which should be an attractive option for many.