Although Brits haven't been troubled by the typical one week of sunshine yet this year, UK retailer Marks & Spencer is preparing to help sweatier sections of society by introducing Body Odor-free blazers – which utilize gas mask technology from World War 2.
Stink-prone Brits will be happy to hear M&S will be sewing in patches developed by Odegon Technologies into its Superlite suits and Performance blazers. The DeoTag patches are made up of nano-porous fibres that are designed to snuff out stench, a mesh of absorbent material that can cover a full tennis court if stretched out, the Grocer reports.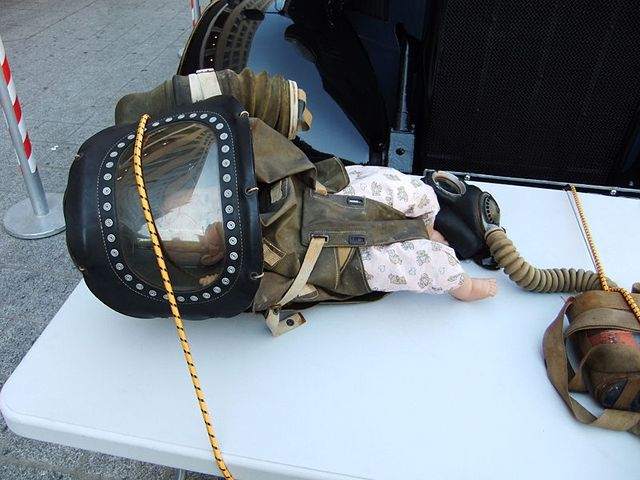 Unlike the Be Good To Yourself range, M&S will help customers Be Good To Others in packed metros and buses later this year when Britain gets its one and only day of Summer. Pongy molecules are trapped and absorbed by the patches, then, when the clothes are washed, the molecules are washed away too. It's claimed that the patches can be reused again and again, meaning funk-ridden fashionistas need not worry about visible stinklines.
Odegan says that the tech is easy to manufacture and can be built into all sorts of clothes for peanuts compared to chemical finishes.
The reek-ridding material was first patented by sharp-nosed scientists at the MoD in 1942 for gas masks, but is still used in hazard suits.