The device that no one expected to actually see come to light is now available for pre-order.
We're talking about the Modbook Pro, a 13-inch device that utilizes Apple's Mac operating system as its backbone. The company has been publicly listed and has been working on this product for years. It's obviously not worried about any sort of legal scuffle with Apple.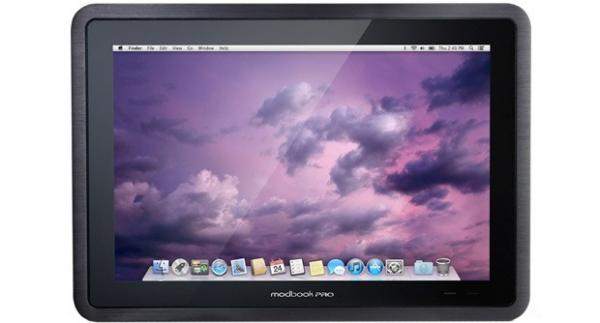 The Modbook Pro's dreams seemed to be dashed when the iPad was first unveiled, since the tablet appeared to accomplish everything the Modbook Pro wanted to, but company officials continued to assure that it was still in business.
It is notably different than an iPad, with its 2.5 GHz Intel Core i5 processor and storage capacity of up to 480 GB, along with the larger screen size of 13.3 inches and the included stylus.
So for those who are actually interested in getting one, it will take quite a shot to your wallet. The newly revealed price is $3,500, with a $500 deposit required for pre-order customers.
"We're excited that customers will finally get the chance to configure and purchase their Modbook Pro. Each Modbook Pro is custom built to its owner's requirements, and we're confident the time and effort dedicated to the custom build will result in a fun and productive product for customers," said Modbook CEO Andreas Haas in a statement.
The company expects to begin shipping in the middle of November, just in time for the holidays.